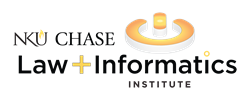 Highland Heights, KY (PRWEB) June 19, 2014
The Northern Kentucky Law Review and NKU Chase College of Law seek submissions for the fourth annual Law + Informatics Symposium on February 26-27, 2015. The conference will provide an interdisciplinary exploration of digital information in the courtroom, including the importance of insuring that such information is reliable, resilient, and uncompromised.
The symposium is an opportunity for academics, practitioners, consultants, and students to exchange ideas and explore emerging issues regarding digital forensics and the rules of evidence and discovery in criminal and civil cases.
Interdisciplinary presentations are encouraged. Authors and presenters are invited to submit proposals on topics relating to the theme of the conference, such as:
Digital Forensics

The evolving standard of law and technology
The art and science of digital forensics
Retention and spoilation
Daubert analysis and admissibility
Expectations of the experts
Evolving foundational requirements
Constitutional Issues

Emerging norms of digital privacy
Warrantless searches and the specificity of warrants
Free speech, open records, and related rights to information access
Fourth Amendment issues
Self incrimination under the Fifth Amendment
The Wiretap Act
The Electronic Communications Privacy Act
Digital Evidence in the Courtroom

Jurisdictional issues and access across boundaries
Authentication & the Best Evidence Rule
The use of the Business Records Exception to Hearsay
Exhibits, charts and manufactured evidence International and Comparative
Admissibility standards outside the U.S.
Implication of EU Directives on multi-jurisditional litigation
Role of digital evidence in non-courtroom tribunals
E-Discovery

How to educate the bench on e-Discovery
How to develop strategies for the production and discovery of digital evidence
Distinctions between techniques for digital evidence from general discovery requests
Emerging Issues

Transformation of data control when data held in cloud storage
Interplay between civil, criminal, and military authority
Predictive coding and predictive analytics
Mobile and BYOD implications of blended provenance
Federal investigation of data stored by third party service providers without notice to the client
Problems lurking beyond the horizon
Submissions & Important Dates:

Please submit materials through http://bit.ly/1m7S6OE
Submission deadline for abstracts: September 1, 2014
Submission deadline for first draft of manuscripts: January 1, 2015
Submission deadline for completed articles: February 1, 2015
Symposium dates: February 26-27, 2015
Law Review Published Article: The Northern Kentucky Law Review will review, edit, and publish papers from the symposium in the 2015 spring symposium issue. Papers are invited from scholars and practitioners across all disciplines related to the program. Please submit a title and abstract (of 500-1000 words) or draft paper for works in progress. Abstracts or drafts should be submitted by September 1, 2014. Submissions may be accepted on a rolling basis after that time until all speaking positions are filled.
Presentations (without publication) based on Abstracts: For speakers interested in presenting without submitting a publishable article, please submit an abstract of the proposed presentation. Abstracts should be submitted by September 1, 2014. Submissions may be accepted on a rolling basis after that time until all speaking positions are filled.
About the Law and Informatics Institute: The Law + Informatics Institute at Chase College of Law provides a critical interdisciplinary approach to the study, research, scholarship, and practical application of informatics, focusing on the regulation and utilization of information – including its creation, acquisition, aggregation, security, manipulation and exploitation – in the fields of intellectual property law, privacy law, evidence (regulating government and the police), business law, and international law.
Through courses, symposia, publications and workshops, the Law + Informatics Institute encourages thoughtful public discourse on the regulation and use of information systems, business innovation, and the development of best business practices regarding the exploitation and effectiveness of the information and data systems in business, health care, media and entertainment, and the public sector.
For more information, see NKU Chase Law + Informatics Institute 2010 Symposium.