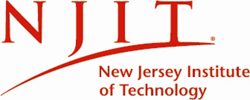 Newark, NJ (PRWEB) April 10, 2015
WHO: NJIT will host the opening ceremony for TETN's Second Annual Technology & Industry Week.
WHAT: "Talent Management Reimagined for the 21st Century," will feature Frank Wander, author, speaker and founder of Peopleproductive.com—the first company to offer a comprehensive workforce productivity transformation solution—as the morning keynote speaker and afternoon workshop leader. The former turnaround CIO will discuss the effective use of human capital, how companies can "rehumanize work" and provide insight on what corporate executives must do to build cultures where leaders have the understanding required to unlock the productivity of their workforce.
WHEN: Monday, April 13, 2015
10 a.m.-noon:

Keynote address given by Frank Wander
Verizon's "Best in State" and "Best in Region" student winners of the nationwide Innovation App Challenge Award
Presentation of Governor Chris Christie's Proclamation of Technology and Entrepreneurship Week to NJIT by Jeff Stoller, assistant commissioner of research and information at the New Jersey Department of Labor and Workforce Development
Panel discussion with technology industry executives on how to start, finance and grow a business.
1 p.m.-3 p.m.:

A fast-paced two-hour workshop about the human factors of innovation will be led by Frank Wander and feature a creative exercise to build an innovation user manual. Participants will rotate through multiple tables so they are exposed to the many human factors that drive innovation.
WHERE: Eberhardt Hall, located on the NJIT Campus. For directions, visit njit.edu/about/visit/gettingtonjit.php.
WHY: The goal of Technology & Entrepreneurship Industry Week is to highlight the benefits and opportunities for employment and training in New Jersey's growing technology and entrepreneurship industries. In addition, TETN will feature the innovations that are shaping these industries for tomorrow.
REGISTER: Visit tetnkickoff.eventbrite.com.
CONTACT: For additional information, email Karen Richards, interim director of TETN at karen.e.richards(at)njit(dot)edu.