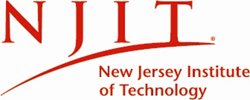 Newark, NJ (PRWEB) January 23, 2015
Timothy J. Paul, of Plainview, New York, has been appointed as Assistant Development Director for Intercollegiate Athletics/Newark College of Engineering at New Jersey Institute of Technology (NJIT). Paul will be responsible for designing and implementing a comprehensive athletics development effort, immediately focusing on the cultivation and engagement of NCE alumni and others into the development program.
"We are very excited that Tim is joining our development team," said Mike Wall, Senior Director for Constituent Relations at NJIT. "His prior work in athletics and development makes him a solid match for this new position."
Prior to his NJIT appointment, Paul served as Special Gifts Officer for the University at Buffalo School of Management, where he developed and managed a portfolio of 150 major gift and annual leadership donors in the tri-state area and successfully launched the school's first departmental advisory board for the Department of Accounting and Law with the goal of increasing philanthropy and recruitment of students. He received his B.A. in history from the College of Mount Saint Vincent.
About NJIT
One of the nation's leading public technological universities, New Jersey Institute of Technology (NJIT) is a top-tier research university that prepares students to become leaders in the technology-dependent economy of the 21st century. NJIT's multidisciplinary curriculum and computing-intensive approach to education provide technological proficiency, business acumen and leadership skills. With an enrollment of more than 10,000 graduate and undergraduate students, NJIT offers small-campus intimacy with the resources of a major public research university. NJIT is a global leader in such fields as solar research, nanotechnology, resilient design, tissue engineering, and cyber-security, in addition to others. NJIT ranks fifth among U.S. polytechnic universities in research expenditures, topping $110 million, and is among the top 1 percent of public colleges and universities in return on educational investment, according to Payscale.com.