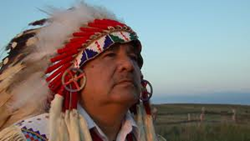 ...the region's most extensive and affordable opportunity to learn about and experience alternative spirituality.
Cincinnati, Ohio (PRWEB) March 29, 2015
Cincinnati's premier metaphysical convention takes place the weekend of April 11 & 12, from 10:00 a.m.-7:00 p.m. at the Sharonville Convention Center, 11355 Chester Road (45246). Established in 1992 by psychic Victor Paruta, the Victory of Light Expo will host more than 250 exhibitors, including 100 psychics and healers, making this the largest event in its 24-year history. Fifteen presenters are making their first appearance at Victory of Light, adding new topics and expertise to a diverse list of eighty seminars covering:

Shamanism & Native American Spirituality
Psychic & Spiritual Development for Depth and Understanding
Holistic Healing
Readings for the Audience
Mediumship & Life After Death
Paranormal (Ghosts, Aliens and more)
Law of Attraction
Past Lives
Meditation
All seminars, except four two-hour seminars, are included in the price of admission, which is $15 per day or $25 for the weekend. Seniors (age 60 +), students and military (with ID) receive a $2 discount. Parking is free. A downloadable schedule with seminar descriptions and lists of exhibitors can be found on the website VictoryofLight.com. For more information call 513-929-0406 or email Victor(at)VictoryofLight(dot)com. Watch for Victory of Light updates and announcements on Facebook and Twitter.
"The growth of the Victory of Light Expo in both attendees and participants is very gratifying," comments Paruta, "and a reflection of the public's expanding interest in exploring alternative spiritualities, as well as mind, body and spirit approaches to health and happiness. We provide the region's most extensive and affordable opportunity to learn about and experience alternative spirituality, including psychic readings and healings, in a fun-filled atmosphere with live music, aura photography, art exhibits and lots of great shopping."
The Expo is highlighting Native American Spirituality and Shamanism in seven talks on these subjects. Special guest Chief Golden Light Eagle, a member of the Ihunktowan Dakota Nation, is a Hereditary and Sundance Chief and resides on the Yankton Sioux Reservation in South Dakota. an internationally known teacher, lecturer, author, and conductor of traditional ceremonies. He will present "Native American Star Knowledge" at 1:00 pm both days. Victory of Light favorite, Douglas Blue Feather, is an internationally known, award-winning recording artist and one of today's most accomplished Native American flutists. His seminar, "Learn to Play the Native American Flute" is a hands-on workshop covering the basic techniques and scales for playing the Native American flute. He will also be performing throughout both days and selling his new CD Rhythms of the Night.
Cincinnati resident and publisher of the Whole Living Journal, Tara Robinson, is the 2015 winner of the prestigious Hay House writing contest. Her book, The Ultimate Risk: Living with Passion and Purpose, will be released in early 2016 (Hay House Publishing). As host of "Waves of a New Age" on WAIF 88.3FM, she interviews New York Times best-selling authors and many of the same leading thinkers and teachers in the consciousness movement who Oprah interviews. In her seminar, "The Ultimate Risk: The Top Regrets of the Dying," at 2:00 p.m. on Saturday, Tara will share insights from the dying to empower people to live their best lives now.
Dianne Bischoff James, author of the best-selling book, The Real Brass Ring: Change Your Life Course Now, will guide attendees through re-creating their lives toward greater fulfillment in mid-life and at any age in a one hour seminar Saturday at 12:00 noon and a two hour workshop on Sunday at 3:00 p.m.
These are 17 seminars covering many aspects of holistic healing. Learn about essential oils, nutritional supplements, balancing hormones using food, Reiki, hypnosis and leading edge energy healing methods, or experience a Tibetan Buddhist Healing ceremony (11:00 a.m. both days).
The Expo presents 20 unique seminars on Psychic Development and Mediumship, two of the most popular topics with Victory of Light audiences. Topics covered include Guided Meditations for Psychic Perception, Channeling, Understanding Dream Symbols, and Clearing Negative Energy. Psychic Readings for the audience are offered at 12 seminars throughout the weekend, including seven public demonstrations of mediumship, and Victor Paruta's popular "Ask a Psychic" presentation on Sunday at 2:00 p.m.
The Expo has more shopping opportunities than can be covered in a day, including crystals, minerals and gemstones, fine hand-crafted jewelry, art, fashion, books, ghost hunting supplies, Tibetan Singing Bowls and all-natural wellness products offered by more than 150 vendors from across the country. Over 100 psychics and holistic practitioners provide personal readings and healings (additional fee $20-40). Always family-friendly, the Expo also has healthy food and beverage choices available for purchase.
Victor Paruta
A highly sought after and respected psychic reader and spiritual consultant, Victor Paruta recently taped two episodes for "Beyond Belief" with host George Noory on Gaiam TV. Named "Best Psychic" (Cincinnati Magazine) for his "mysteriously accurate and compelling readings," Paruta is a regular guest on radio and television and has been featured in dozens of articles and publications. He has also appeared on ABC's "The View." Paruta is also a medium with Victory of Light Paranormal, a high level paranormal investigation and research team serving Ohio, Indiana and Kentucky. He produced the first Victory of Light Psychic Festival in Cincinnati in 1992 to provide the general public with a venue for experiencing and learning about the holistic and psychic arts and sciences.