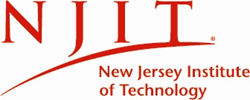 Newark, NJ (PRWEB) November 11, 2015
WHAT: NJIT will host a groundbreaking ceremony Thursday, Nov. 12, for the Wellness and Events Center (WEC), a $102 million multi-purpose building. At 200,000 square feet, WEC is key component of the university's $300 million plan to revamp the campus. The event will also feature a fundraising announcement about the NJIT NEXT campaign.
WHEN: Thursday, Nov. 12, starting at 9:30 a.m.
WHERE: NJIT's Lubetkin Athletic Field, at the corner of Warren and Lock streets, Newark, N.J.
WHO: The ceremony will be attended by Marjorie Perry, co-executive vice chair, board of overseers, NJIT; Joel S. Bloom, president, NJIT; Stephen DePalma, chair, the board of trustees, NJIT; the Honorable Paul Sarlo, deputy majority leader, State of New Jersey; Charles Fey, vice president for academic support and student affairs, NJIT; Michael Siegel, faculty athletics representative and professor of mathematical sciences, NJIT; Mal Simon, former director of physical education and athletics, NJIT; Leonard Kaplan, assistant vice president and director of athletics, NJIT; Camerin Spahn, student athlete representative, NJIT; Rajeet Das, NJIT student senate president; Charles Dees, Jr., vice president for university advancement and president and COO of the foundation, NJIT; and Steve Cordes, NJIT NEXT campaign leadership vice chair, board of trustees, NJIT.
WHY: The Wellness and Events Center is a multipurpose building that will offer something to everyone at NJIT. Slated to be finished in the fall of 2017, it will be equal parts a fitness center, a study space, a gathering spot and a sports arena that will double as a conference and events center. WEC will offer students a place to stay fit; athletes a place to practice and play games; and the university a place to host on-campus events and professional conferences.
The NJIT NEXT campaign recently met its original $150 million goal two years early, becoming the largest fundraising effort in NJIT history.
About NJIT
One of the nation's leading public technological universities, New Jersey Institute of Technology (NJIT) is a top-tier research university that prepares students to become leaders in the technology-dependent economy of the 21st century. NJIT's multidisciplinary curriculum and computing-intensive approach to education provide technological proficiency, business acumen and leadership skills. With an enrollment of more than 11,000 graduate and undergraduate students, NJIT offers small-campus intimacy with the resources of a major public research university. NJIT is a global leader in such fields as solar research, nanotechnology, resilient design, tissue engineering and cyber-security, in addition to others. NJIT ranks fifth among U.S. polytechnic universities in research expenditures, topping $110 million, and is among the top 1 percent of public colleges and universities in return on educational investment, according to Payscale.com.