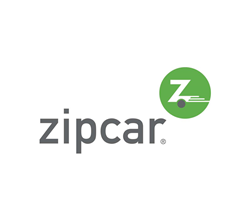 Newark, NJ (PRWEB) October 29, 2015
New Jersey Institute of Technology (NJIT) launched a new partnership with Zipcar, the world's leading car sharing network, to offer a Zipcar car sharing program on campus. The convenient transportation option is now available at an affordable rate 24 hours a day, seven days a week for students, faculty and staff ages 18 and older, as well as members of the local community ages 21 and over.
NJIT will initially offer two vehicles, a Ford Focus and a Ford Escape, with access to other Zipcars in surrounding communities. The two Zipcars will have designated parking spots located in a campus lot near Greek Way for convenient pickup and return.
This year, NJIT members can join for $15, with rates for Zipcar vehicles on campus starting as low as $7.50 per hour and $69 per day. After the first year, members will pay an annual membership fee of $25. Gas, insurance and up to 180 miles of driving per day are included in Zipcar rates, and cars can be reserved for as little as an hour or for multiple days. NJIT students, faculty and staff can join Zipcar at http://www.zipcar.com/NJIT.
"These Zipcars now make it easier for our students, many of whom don't own their own cars, and other NJIT community members, to explore the wonderful offerings in Newark and neighboring cities," said Robert Gjini, Director of Security Systems, Photo Identification and Parking Services. "Whether it's getting to a doctor's appointment, attending a conference, visiting a museum, working on an internship or performing community service, Zipcars are a great new transportation option."
Participating members with smartphones, including iPhones and Android devices, may download the Zipcar mobile application to make reservations, lock and unlock the vehicles and honk the horn to help locate the vehicle. Reservations can also be made over the phone or on Zipcar's website.
"The Zipcar program on campus gives students, faculty and staff the freedom of using a car without the hassles of owning one," said Katelyn Bushey, Zipcar director of university sales. "We're happy to partner with New Jersey Institute of Technology to give their community a transportation option to fit their needs and their wallet."
With the new Zipcar program available on campus, student organizations at NJIT also now have the opportunity to participate in the "Students with Drive" grant program sponsored by Zipcar and Ford Motor Company, which provides students with Zipcar membership and driving credit to support student organizations on campus.
Through the Students with Drive grant program, Ford and Zipcar will provide $200,000 in grants to be awarded to student organizations at eligible Zipcar colleges and universities. The program is running now through April 2016 and will culminate with a grand prize worth $25,000 in scholarships, cash and Zipcar driving. For more information and to participate in the program, students can visit http://www.zipcar.com/studentswithdrive.
Zipcar has established relationships with more than 400 universities across North America. For more information and how to become a member of Zipcar at NJIT, please visit http://www.zipcar.com/NJIT. Additional information and promotions can also be found by following @ZipcarU on Twitter.
About Zipcar
Zipcar, the world's leading car sharing network, has operations in urban areas and college campuses throughout Austria, Canada, France, Spain, Turkey, the United Kingdom and the United States. Zipcar offers more than 50 makes and models of self-service vehicles by the hour or day to residents and businesses looking for smart, simple and convenient solutions to their urban and campus transportation needs. Zipcar is a subsidiary of Avis Budget Group, Inc., a global leader in vehicle rental services. More information is available at http://www.zipcar.com.
About NJIT
One of the nation's leading public technological universities, New Jersey Institute of Technology (NJIT) is a top-tier research university that prepares students to become leaders in the technology-dependent economy of the 21st century. NJIT's multidisciplinary curriculum and computing-intensive approach to education provide technological proficiency, business acumen and leadership skills. With an enrollment of 11,000 graduate and undergraduate students, NJIT offers small-campus intimacy with the resources of a major public research university. NJIT is a global leader in such fields as solar research, nanotechnology, resilient design, tissue engineering and cyber-security, in addition to others. NJIT ranks fifth among U.S. polytechnic universities in research expenditures, topping $110 million, and is among the top 1 percent of public colleges and universities in return on educational investment, according to Payscale.com.