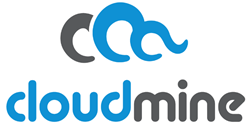 The Validic and CloudMine partnership enables healthcare organizations to scale personalized care, better engage their population, and improve outcomes.
Washington, DC (PRWEB) December 12, 2016
CloudMine, a cloud-based health technology platform, announced a partnership with Validic, the leader in providing access to patient-generated health data, at the 2016 Connected Health Conference in Washington D.C. This partnership will advance interoperability and integration of patient-generated health data into clinical workflows and Healthcare Information Systems (HIS).
With Validic's platform and mobile libraries, CloudMine can integrate patient data from hundreds of personal health sources, including wearables, sensors, in-home medical devices, mobile apps, and other remote monitoring devices. Bringing together the patient data Validic collects from outside the clinical setting with the patient information from Electronic Health Records (EHR), CloudMine enables healthcare and life science organizations to create more personalized patient experiences and more robust and secure digital health apps.
Using CloudMine's Connected Health Cloud – a platform enabling users to connect and operationalize data – users can access critical data, store it securely, draw insights from it, and export it to tools that maximize the value of the data. Applications include the ability to identify trends; log new activities; provide deeper, real-time patient intelligence to providers; and facilitate communication between clinicians and the patient. As a result, information accuracy and quality of care are improved without sacrificing security – an important aspect for both organizations as the Validic and CloudMine platforms are HIPAA compliant.
"CloudMine is excited to partner with Validic, the leader in connecting to the new world of healthcare data, IoT and wearables," Brendan McCorkle, CEO of CloudMine, said. "The result will be more comprehensive data and insights for users, and a more engaging and secure experience for patients."
"Interoperability and analytics are critical factors enabling health systems to achieve operational efficiency, especially as the use of patient-generated health data continues to emerge as a best practice for care management transitions outside the hospital setting," Validic CEO and Co-Founder Drew Schiller said. "The Validic and CloudMine partnership enables healthcare organizations to scale personalized care, better engage their population and improve outcomes."
CloudMine and Validic provided a joint-demonstrations of the new product today at the Connected Health Conference. For more information, on this partnership, please stop by CloudMine Booth # 429-14 and Validic Booth #318 at the event.
About CloudMine
CloudMine is a secure, cloud-based platform that helps healthcare and pharmaceutical organizations to build intelligent, connected applications. CloudMine connects the world of healthcare data to make it fully interoperable, enabling organizations to operationalize data through application development, analytics and workflow. The CloudMine Connected Health Cloud empowers healthcare organizations to rapidly build engaging digital experiences by removing the complexity of app development, and allowing focus on business needs. CloudMine's Connected Health Cloud is being used by world-class enterprises including Thomas Jefferson University Hospitals, Biomeme, Mylan Specialty, Endo Pharmaceuticals, Barnes & Noble College, and Digitas Health to drive mobile-first solutions.
For more information, visit CloudMine at http://www.cloudmineinc.com , call (855) 662-7722, or follow us on twitter @CloudMine.
About Validic
Validic provides the industry's leading digital health platform connecting providers, pharmaceutical companies, payers, wellness companies and healthcare IT vendors to health data gathered from hundreds in-home clinical devices, wearables and consumer healthcare applications. Reaching more than 223 million lives in 47 countries, its scalable, cloud-based solution offers one connection to a continuously-expanding ecosystem of consumer and clinical health data, delivering the standardized and actionable insight needed to drive better health outcomes and power improved population health, care coordination and patient engagement initiatives. Validic was named to Gartner's "Cool Vendors" list and received Frost & Sullivan's "Best Practices and Best Value in Healthcare Information Interoperability" and "Top 10 Healthcare Innovating Disruptor" awards. To learn more about Validic, follow Validic on Twitter or visit http://www.validic.com.
Validic Media Contact:
Ashley Rae Needham
P: +1-919-423-0233
E: ashley(dot)needham(at)validic(dot)com