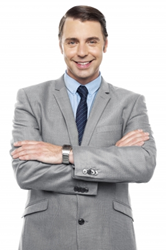 As long as a legal American citizen files the right paperwork, he or she can legally announce a campaign to run for office
Los Angeles, CA (PRWEB) August 22, 2015
The election season this year is heating up in many key states, and there is now more competition for front-runners in the Democratic and Republican parties. The 904 News company has posted its 2016 fake presidential candidates list to inform consumers about who has entered the race for president at http://904news.com/fake-candidates-2016-list.
The revealed list showcases how many people have signed up with FEC Form 2 to officially enter the 2016 race to be President. While there are some people who will not make it past the initial round, there are others like Deez Nuts who now has an official supporter t-shirt that was launched on a popular merchandise platform.
"As long as a legal American citizen files the right paperwork, he or she can legally announce a campaign to run for office," said a reporter at the 904News.com company.
The goal of many new contenders that have officially entered the presidential race is to gain short-term publicity, according to the 904 News report. The lifespan of a typical candidate is less than 30 days, and there are more than 500 people who have registered with the FEC this year in time for the end of August deadline.
"Selling merchandise and promoting a campaign through social media is one method that grass roots candidates are using to gain more support," the reporter included.
The official 2016 fake candidates list that is now revealed on the 904 News company website will be curated as more men and women officially enter the race. Daily updates are now scheduled to the list that will include additions and deletions.
About 904News.com
The 904News.com company supports the preservation and publication of news and information on its web portal in the U.S. The company is based in Jacksonville and reports local and national news. The 904News.com company website is now a resource to find data concerning politics and government issues for the 2016 election cycle.