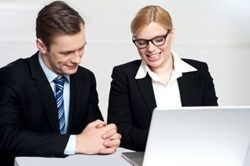 Recent polls that have been published this week are now starting to show support for some of the candidates like Deez Nuts
Miami, FL (PRWEB) August 22, 2015
As part of fundraising efforts during the presidential campaign season, many last-minute candidates are now using t-shirts and other memorabilia to earn support from potential voters. The IntheCloudNews.com website has now posted its merchandise for 2016 hopefuls to help promote what new candidates have launched products at http://inthecloudnews.com/official-deez-nuts-merchandise.
According to published FEC form 2 filings, there are now a minimum of 500 men and women who have entered the 2016 presidential race. Some of these adults have plans to gain publicity while others appreciate viewing their name in official listings, according the ITCN report. One of the highly publicized candidates now has an official supporter t-shirt at http://teespring.com/deez-nutz-for-president.
"Recent polls that have been published this week are now starting to show support for some of the candidates like Deez Nuts," said one source at the IntheCloudNews.com website.
The 2016 presidential merchandise and fundraising efforts for some of the official candidates is now being covered in some media outlets online. While there is little chance that someone with a small amount of support could actually be elected, the short-time gain in notoriety that some candidates are achieving is also covered in the ITCN report.
"Things like bumper stickers, t-shirts, toys and other novelties are often big sellers for initial candidates to help raise funds and support," said the source.
The In the Cloud News website will continue to explore new content that pertains to the race for the White House in 2016. The earlier published reports are scheduled for content curation to ensure accuracy in the posted data for consumers.
About IntheCloudNews.com
The IntheCloudNews.com company supplies technology, sports, politics and general consumer based news and information on its web portal daily. The company launched in 2012 and continues to grow regionally. The IntheCloudNews.com website features new stories and articles that are written by a trained staff and syndicated to media outlets.