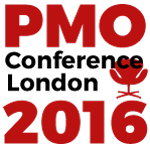 A very good day at the PMO Conference. I can't stop myself from praising the content. All of a very high standard.
London (PRWEB UK) 10 March 2016
The PMO Conference addresses the current high level key challenges for PMOs, today including:

Getting to grips with strategic portfolios
Making benefits management work
Understanding the impact of agile projects
Making sense of change management
Delivering capability improvement across the delivery organisation
Focusing on current talent, empowering them to make a difference
Enriching the PMO professional's own experiences and skills development
Scanning the horizon for emerging practices and threats
The one day PMO conference brings together expert speakers from the US, Canada, Europe and UK, presenting twenty sessions all focused on current challenges PMOs are facing today.
Case studies are presented by Ofgem, Carnival, BBC and Deloitte.
The programme of presentations include:
Opening Keynote – Managing Your Organization Masterfully with Project Portfolio Management
The Integrative Role of a PMO
Case Study – Critical Success Factors – Creating a PMO Capability
The Learning PMO
People Power – Increasing the Effectiveness of Your PMO Through People
The 40 Do's and Don't's of Portfolio Management
The Role of the PMO in Change
Delivering Successful PMOs: A Greenfield PMO
Centre of Excellence; Delivering Value or Being Seen as an Overhead?
Developing a Corporate PMO – How to Identify What Your Organisation Really Needs
Resource Management – The Role of the PMO
Growing Up Faster – Using a Maturity (P3M3®) Model to Develop Organisational Capability
The PMO as a Pop-Up Shop
Organisational Benefits Realisation Management
The PMO Conference also features a small select PMO exhibition of solutions and services, available to visit throughout the day.
Conference organiser, Lindsay Scott talks about the return of the PMO Conference for a second year:
"The first PMO Conference was a sell out success and it's back this year because there are still so many challenges and opportunities for PMOs within organisations today. The people who run and manage these functions - PMO Managers and their teams - have been crying out for an event that enables them to take a It's an opportunity for practitioners to take a step back for the day, gain some new insights and perspectives and then re-enter their organisation with a refound energy and a fresh pair of eyes. All the sessions are PMO focused - not project management or programme management, but PMO. It's a conference for the often forgotten practitioners who have an incredibly tough job."
Early bird registrations run to the end of April 2016. Join 300 PMO practitioners in London this summer. For more information visit the website.