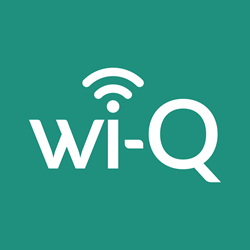 It's my role to create and build the relationships that will enable us to embrace current technology and anticipate change to future-proof Wi-Q in the global marketplace
London, UK (PRWEB UK) 6 June 2016
Kevin has previously worked in corporate and independent telecommunications and consultancy for more than thirty years with senior roles including Managing Director at Oaisys, and Business Development Director at Mitel Networks.
Graham Cornhill, Wi-Q Director explains what a pivotal role Kevin will play in the award-winning mobile ordering technology company. "I have known Kevin for more than thirty years and have followed his career and achievements. The role of Operations Director was such a crucial one for Wi-Q, I knew Kevin was the man for the job and we are very happy that he accepted the offer to join us."
Wi-Q, which won the Hotelympia Technology Innovation Award in 2016 has earned a place in the market as a leader in mobile ordering and payment technology solutions. With a growing number of clients across the hospitality industry in hotels, coffee shops and restaurant chains, stadia and airlines, the integration challenge was crucial, as Kevin explains:
"There is no doubt that mobile ordering and payment technology is the future, and Wi-Q is an innovator but our integration partnerships are critical to our success. We need to be able to speak to the right people and create long-term relationships with partners which will enable us to implement Wi-Q anywhere in the world and integrate with any technology."
"Wi-Q is a solution that was created to interface and interact with EPOS, Wi-Fi, QSRs - almost any technology in the hospitality marketplace and beyond. It's my role to create and build the relationships that will enable us to embrace current technology and anticipate change to future-proof Wi-Q in the global marketplace. It's an incredible solution with endless possibilities so I'm very excited to be a part of that."
Editor's notes
Winner of the Hotelympia 2016 Technology Innovation Award, Wi-Q is a revolutionary software company founded by a stakeholder group including multi-millionaire entrepreneur Graham Cornhill, who recognised a gap in the market to help consumers with their purchases and ultimately put them at the heart of the sales process. The resulting technology, also called Wi-Q, has initially been aimed at the hospitality industry, but has the scope to be rolled out across any retail outlet, and is the world-leading integrated HTML software solution that is set to revolutionise the hospitality industry by placing the menu and ordering capability in the customers' hands. Accessed via Wi-Fi or any mobile connection, rather than being a device- restrictive app, Wi-Q can be accessed using any mobile enabled device. The customer can select from the easy to update menu, place their order, make further purchases (including dessert or second cup of coffee), request a bill or pay for their order, all from the comfort of their seat, using their chosen device and without having to queue. Venues are seeing revenue uplifts averaging 15% within a month of implementing Wi-Q and trials and installations are taking place across the world in a diverse range of sectors from coffee shops to stadiums.