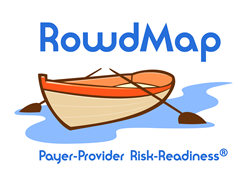 BoatYard Studios helps provide us with the platform for our continued growth in technology, personnel, and clients.
Portland, ME (PRWEB) January 02, 2016
RowdMap, Inc. is expanding, opening a second location, BoatYard Studios, in Portland, ME, RowdMap, Inc. was founded in 2011 with headquarters, BoatHouse Studios, located in Louisville, KY. BoatYard Studios will support RowdMap, Inc.'s marked growth across diverse clients with national and regional payers and providers in 42 states and the District of Columbia covering over 75MM patients.
As payers and providers move from Fee for Service payment models to value based programs, RowdMap, Inc. identifies risk read providers who will succeed in pay for value programs and risk arrangements. RowdMap, Inc. originally focused on Medicare Advantage with health plans in select markets and over the past years has expanded products and services for both payers and providers actively used by hospital-based systems, primary care based provider groups, specialty groups, and health plans covering Commercial Exchanges and Marketplaces, Medicare Advantage and Medicaid dual eligible populations.
As a result of this marked expansion across products and services and the demonstrated successes and notable use case across a wide variety of markets and geographies, RowdMap, Inc.has won the Ernst and Young EY Entrepreneur Of The Year® and has been featured by the Department of Health and Human Services, by National Public Radio and Forbes Magazine: http://bit.ly/1mL9zCx
RowdMap, Inc. opens BoatYard Studios to support a growing line of products and services in diverse markets and geographies as well as a growing team of employees spanning across development, data, analytics, visualization, client strategy and operations.
"2015 has provided a solid basis for focusing on the new data, analytics and strategy that has proven effective at helping both payers and providers successfully transition to value based arrangements. Now 2016 is about scale and BoatYard Studios helps provide us with the platform for our continued growth in technology, personnel, and clients" said Burak Sezen, Chief Information Officer at RowdMap, Inc.
Those interested in learning more are encouraged to contact RowdMap, Inc. directly or visit RowdMap, Inc. at http://www.RowdMap.com
About RowdMap, Inc. :
An Ernst and Young EY Entrepreneur Of The Year® winner, RowdMap helps health plans, government payers, providers, and hospital systems develop Risk-Readiness® strategies to excel as they transition from fee-for- service to pay-for value. As CMS sunsets fee-for-service payments, RowdMap's Risk-Readiness® Platform helps payers and providers identify and manage unwarranted and unexpected variation. RowdMap identifies ideal provider arrangements based on provider practice patterns and population characteristics within a geography. Payers and providers then use RowdMap to build strategies around these new risk relationships. RowdMap helps them enter new markets, segment populations, identify waste, design products, and understand referral patterns. RowdMap's platform comes preloaded with government benchmarks out of the box no IT integration required. RowdMap's Risk-Readiness® Platform works across all market segments and has significantly larger returns than traditional, medical economic approaches.