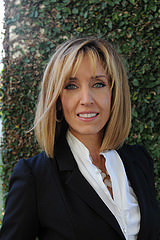 Internet retailers who offer Visa Checkout may enjoy higher conversion rates and sales, but they still need to be proactive in identifying and preventing chargebacks.
Tampa Bay, FL (PRWEB) December 30, 2015
Visa Checkout has grown rapidly this year, surpassing seven million registered users and 250,000 merchants; and Visa recently announced that it has incorporated token technology into the service for increased security. (1) Chargebacks911, a leading dispute mitigation and risk management firm, hails Visa Checkout and its recent enhancements as an important eCommerce development for both consumers and merchants, but counsels retailers to remain vigilant and take action to prevent chargeback fraud.
Visa launched its new online checkout service in July, 2014, enabling cardholders to complete online purchases with the click of a button without the necessity of entering their card details with every order. Signups increased by more than 92% from January to August, and a comScore survey found that online merchants had conversion levels (website visitors who complete a purchase) as high as 69%, which is 66% higher than traditional online checkout methods. The comScore survey also revealed that checkout times are 22% faster, and noted that shoppers are 17% more likely to complete their purchases with Visa Checkout than those using PayPal. (2)
In October, 2015, Visa announced that it had integrated token technology into its online checkout service to increase payment security. When cardholders conduct an online transaction, Visa Token Service replaces their account number, expiration date and security code with a unique digital identifier that can be used to process payments without exposing actual card account details. (1)
"Visa Checkout has made the online shopping experience easier, faster and more secure for consumers, and it benefits online merchants by increasing the number of completed purchases and reducing their risk and liability for orders placed with stolen card data," explained Monica Eaton-Cardone, co-founder and Chief Operating Officer of Chargebacks911. "However, it's important to note that Visa Checkout does not protect against chargeback fraud."
Also known as "friendly fraud" or "cyber-shoplifting," chargeback fraud occurs when customers order and receive merchandise, then file unwarranted claims for refunds. Some shoppers erroneously view chargebacks as an easy alternative to returning merchandise or contacting customer service, without realizing that there are additional fees and penalties imposed on retailers; other consumers knowingly engage in chargeback fraud in order to obtain merchandise for free.
"Internet retailers who offer Visa Checkout may enjoy higher conversion rates and sales, but they still need to be proactive in identifying and preventing chargebacks," Eaton-Cardone stated. "Otherwise, any gains they experience from increased purchases and reduced stolen-card fraud may be offset by rising losses from friendly fraud."
Eaton-Cardone advises that eCommerce merchants implement a comprehensive risk management strategy which uses advanced technology and human expertise to detect and dispute suspicious chargeback claims. She also encourages online retailers to download Chargebacks911's free chargeback prevention eBook, which features 35 steps merchants can employ to reduce fraudulent transactions, minimize losses and retain more profits.
For further information on Chargebacks911 and its risk management solutions, visit http://chargebacks911.com.
About Global Risk Technologies and Chargebacks911:
Global Risk Technologies is most known for its role in payment processing solutions that cater to each side of the value chain: Chargebacks911.com and eConsumerServices.com. The firm is headquartered in Tampa Bay, Florida, with offices in Ireland and Atlanta. They have approximately 350 employees worldwide and currently manage over 200MM transactions worldwide each month.
Chargebacks911 is a division of Global Risk Technologies, and was developed specifically for merchants to offer immediate aid through proprietary technology and provide the necessary function that gives merchants the freedom to focus on their core competency and optimize their in-house skill set. Chargebacks911 focuses on chargeback mitigation and risk management. It specializes in servicing Internet merchants and acquiring banks, offering dispute response solutions and deep analytics. Chargebacks911 works with its clients to help them keep dispute rates down and retain their ability to accept credit cards. For more information, visit http://www.chargebacks911.com.
1. "Visa Brings Token Security to eCommerce"; Visa press release issued October 26, 2015. pressreleases.visa.com/phoenix.zhtml?c=215693&p=irol-newsarticlePR&ID=2102220.
2. "Visa Checkout Now Tops 6 Million Users"; PYMNTS.com; August 25, 2015. pymnts.com/news/2015/visa-checkout-now-tops-6-million-users/.