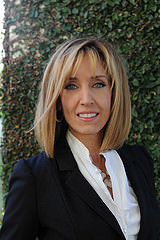 The glass ceiling is indeed cracking, but only because there are real advantages to diverse management.
Tampa Bay, FL (PRWEB) January 04, 2016
In response to an unprecedented onslaught of legal and regulatory compliance demands, as well the need to monitor corporate ethical values to avoid VW-like super scandals, corporations are turning to compliance officers to assume the responsibilities—and the majority of postings have been women. But instead of reporting to the company's stakeholders, many report to HR, legal departments or finance officers.
According to a report in Forbes, "Chief ethics and compliance officers have become trendy in recent years, but some experts fear they act mainly as window dressing. If one person is in charge of ethics, they argue, everyone else might think they're off the hook." (1)
Monica Eaton-Cardone, a business leader in fraud mitigation and risk relativity who has co-founded and currently maintains senior executive positions in three companies (Global Risk Technologies, Chargebacks911 and eConsumer Services), says that unethical and regulation-skirting behavior often starts as a culture of mutual agreements among corporate perpetrators; few catastrophes actually start as rogue operations.
"Compliance/ethics officers are one of the highest points of integrity in a corporation. They are also one of the most comprehensively skilled," Eaton-Cardone said. "The predominance of women taking on this role is encouraging from a diversity in the workplace perspective," she added. "It can bring about a fresh and unalloyed viewpoint, one that insists on adherence to a company's core values. But if the position is relegated to the level of the HR department, it will not have the clout to combat the presence of internal corner-cutting cultures that often germinate at the C-suite level."
Corporate compliance programs continue to mature in response to ever-evolving best practices and to changes in a business environment that is heavily saddled by external regulatory agencies. Consequently, there is a heartening increase in the number of chief compliance officers who, if not completely autonomous, are at least answering to boards of directors. Many companies are focusing on elevating the CCO to design and implement proactive compliance programs; however, more work needs to be done in this arena.
As far back as 1998, the U.S. government encouraged companies to ensure the independence of chief compliance officers, citing risk if the function were to be subordinated to financial officers. By separating the compliance function from other key management roles, a system of checks and balances could be established to more effectively achieve compliance goals. (2)
The dominance of women in chief compliance officer positions, particularly if these posts are invested with the power to initiate and enforce proactive programs, has other significant benefits. A chief compliance officer is deeply embedded in the full range of a company's activities on legal, financial and production fronts. Because of this, they are an excellent pool from which to select candidates for positions at the top of an organization. It enables company leadership to draw talent from a wider pool and not only avoid the often narrow-mindedness of a male monoculture, but to also create a positive and tangible corporate culture that better reflects the world at large. This typically leads to better overall profitability.
Eaton-Cardone agrees. "The glass ceiling is indeed cracking, but only because there are real advantages to diverse management. Placing 'token' or placeholder women in figurehead positions, or promoting women who are less qualified simply to fill out a company profile, does no one any good," she says. "Instead, look to your compliance officers. They know how the company fits together; they know the underlying issues; and they know how to keep the place on the rails."
About Monica Eaton-Cardone:
Monica Eaton-Cardone is an entrepreneur and business leader with expertise in technology, eCommerce, risk relativity and payment-processing solutions. She has co-founded a number of successful companies which globally comprise 350+ employees. With the advent of "friendly fraud" expanding from the U.S. to other countries, Eaton-Cardone recognized the necessity of protecting the global economy from illicit chargeback threats; hence, Global Risk Technologies (GRT) was established. She currently serves as the CIO of GRT, the international organization with subsidiaries in the U.S., Chargebacks911 and eConsumer Services. She continues to hold the position of COO of Chargebacks911. Eaton-Cardone has earned a reputation for creative business solutions, helping merchants and banks to achieve sustainable payment-processing practices and supporting consumers in resolving transaction issues. She is a champion of women in IT, and hopes to contribute to an expanded presence of females in technical professions and leadership roles.
1. Clark, Hanna. "Chief Ethics Officers: Who Needs Them?" Forbes. Forbes Magazine, 23 Oct. 2006. Web. 20 Dec. 2015. forbes.com/2006/10/23/leadership-ethics-hp-lead-govern-cx_hc_1023ethics.html.
2. Volkov, Michael. "Empowering the Chief Compliance Officer: A Recipe for Effective Compliances." Empowering the Chief Compliance Officer: A Recipe for Effective Compliances. Corporate Law Advisory, n.d. Web. 20 Dec. 2015. lexisnexis.com/communities/corporatecounselnewsletter/b/newsletter/archive/2013/07/17/empowering-the-chief-compliance-officer-a-recipe-for-effective-compliances.aspx.