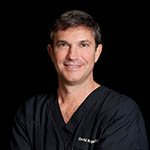 New York, NY (PRWEB) January 08, 2016
Dr. David Rapaport's plastic surgery office is now offering a new, revolutionary kind of breast implant, the IDEAL IMPLANT® Structured Breast Implant. Designed to feel like silicone without using any silicone gel, the IDEAL IMPLANT® Structured Breast Implant is a saline implant with a very low rupture rate, offering the natural look and feel that women desire. It just received FDA approval a few months ago, and today Dr. Rapaport is one of only about 45 doctors nationwide offering it.
The way the IDEAL IMPLANT works is through a series of implanted shells, nested together, with two separate chambers holding the saline. Through this unique internal structure, the movement of saline is controlled and the implant edges avoid folding and wrinkling. The IDEAL IMPLANT contours to the natural curve of the chest, creating a natural looking shape patients love.
While the IDEAL IMPLANT has a very low rupture rate, in the rare cases where it would rupture, it is easy for a woman to see, simply by looking in the mirror. What's more, when a rupture happens, the saline just gets absorbed harmlessly into the body. This is in contrast to the way silicone gel implants typical work—with a silent rupture rate of about 7 percent based on MRI scans, these silent silicone gel implant ruptures cannot be detected by eye or physical exam.
Approved by the FDA and Health Canada and available through a limited network of board-certified or eligible plastic surgeons, Dr. Rapaport is proud to be among the few offering this new product. Backed by years of research, engineering, product development and a sizable U.S. clinical trial, the IDEAL IMPLANT has been in clinical use since February 2009. As of February 2010, more than 500 women had received the IDEAL IMPLANT, and, over clinical follow-up during the next five years, satisfaction rates from both patients and surgeons have been high.
For more information about the IDEAL IMPLANT or to schedule a consultation, visit ParkAvenuePlasticSurgeon.com.
About David P. Rapaport, M.D.
Located on Fifth Avenue in Manhattan, David P. Rapaport (http://www.parkavenueplasticsurgeon.com) is one of New York City's foremost plastic surgeons. Backed by more than 25 years of experience in plastic surgery, he is ranked among the Best Cosmetic Surgeons by New York Magazine and recognized as one of the top ten plastic surgeons in New York. Board certified by the American Board of Plastic Surgery, Dr. Rapaport trained in general surgery at Harvard's Beth Israel Hospital, where he served as Chief Resident. He went on to complete plastic surgery training at the New York University Institute of Reconstructive Plastic Surgery. Dr. Rapaport has been in private practice of Plastic Surgery in New York since 1998.