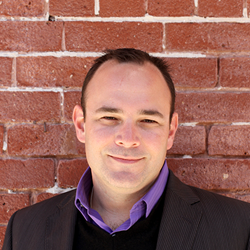 Coaching not only works, but it appears to be one of the more cost effective ways to produce better retention and graduation rates
Mountain View, CA (PRWEB) January 04, 2016
Fidelis Education, the pioneer of Learning Relationship Management will be hosting a new learning and professional development webinar series titled "#Relate2016". The goal of this webinar series is to bring together experts and thought leaders in higher education willing to share their expertise on widely talked about best practices in education such as coaching, mentoring, personalized education and more.
The first of this series will take place on January 6, 2016 from 12-1PM PST and will feature Craig Forman, a leader in the development and implementation of successful coaching and advising programs. Craig has over 10 years of expertise in coaching for higher education, Inside Track, and Achievers. He'll give us an introduction to coaching best practices in this first webinar titled, "Coaching 101: Back to Basics".
During this 60 minute webinar, Craig will share the top 5 skills every good coach needs to have, including professional development on how to train you and your entire team to begin mastering these coaching skills. All webinar attendees will be able to ask Craig questions as well as have access to the presentation afterwards.
To register for this event on January 6, 2016 from 12-1PM PST with Craig, please register here.
To subscribe to regular updates on the other webinars in the #Relate2016 series, please sign up here.
To learn more about Fidelis Education Learning Relationship Management system, visit fideliseducation.com or email caroline(at)fideliseducation.com to schedule a demo.