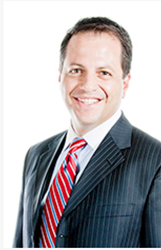 Women want money not for what it enables them to buy, but what money can do—provide safety, security and certainty throughout their retirement years.
Miami, FL (PRWEB) December 31, 2015
Coral Gables-based financial planner Michael Ladin of Ladin Financial Group is rolling out financial services designed specifically to meet the unique needs of women. The concept of featuring women-focused financial services developed after studies like "Innovation, Diversity and Market Growth," out of Center for Talent Innovation (CTI) began surfacing in recent years. The CTI study found that the financial industry risks missing trillions of dollars in potential business in the U.S. simply because its professionals have not cultivated the mindset required to tap into the female market.
Ladin, who has advised both male and female clients throughout his career, says he realizes that the financial industry hasn't done enough to cater to women women's unique financial needs. While financial services is an industry built on relationships, the CTI study reports that many financial planners have a knack for getting their relationships with female clients wrong.
"We have always valued a holistic approach at Ladin Financial Group, so when I first started hearing about the studies, I was surprised," Ladin says. "I'd like to say these problems run deeper in some of the old-school firms, but maybe not.
"It's always been obvious to us that asking a lot of questions and taking the time necessary to truly understand the client's risk tolerance, goals, and dreams regarding retirement is important. When female clients in particular tell us they feel understood, heard, and comfortable with the portfolio design we've created for them, we know we're doing our job right."
Still, Ladin decided to do more to promote services geared specifically to women. Society has changed immensely over the past two decades. According to the study, 47 percent of female wealth creators and 75 percent of women under 40 report having no financial advisor. This unmanaged demographic represents a massive missed opportunity for wealth management firms, amounting to more than $5 trillion in assets. Even among women who do have an advisor, 44 percent say they do not feel understood by their advisor.
A large percentage of American women have been through a divorce and close to half of them remain unmarried. One in five unmarried women cohabitate with a partner, and more than 30 percent of that group are in same sex relationships. Some women report that they have elderly parents or adult children living with them, some are single mothers, and single women without children worry about who will take care of them as they age. With so many different concerns, marketing financial services to women assuming they are married and dependent on their husband's income is dismissive of reality.
Women polled in the CTI study reported they do not necessarily prefer a female advisor, but they do expect their advisor to demonstrate gender savvy and inclusive behaviors. Advisors who create a safe environment for questions and candid answers are 56 percent more likely than advisors who don't (36 percent) to forge satisfactory relationships.
Today, single women (divorced, widowed and never married) are the norm. Demanding work and family lives make time their most valuable commodity. Ladin helps women save time by simplifying their financial situation, freeing them up to pursue future goals under their own terms, while reducing risks and providing certainty and guaranteed safety.
"Our number one goal is to help our female clients gain peace of mind and financial comfort," Ladin says. "Each woman brings an entirely different set of wealth management challenges, including the need to envision their future income.
"Like all investors, women seek a strong portfolio performance with fixed guarantees to weather any market conditions, but they also seek an advisor relationship that is grounded in communication and trust," he says. "They want an advisor who includes them in the investing process, and who makes it clear how their investments coordinate with their interests and life goals."
Ladin's clients include women in transition (divorcees, widows and those preparing for retirement) as well as entrepreneurs and professionals who want control over their finances. By actively listening to their concerns Ladin says he is better equipped to help his female clients build and grow their wealth by creating a comprehensive program that covers every aspect of their financial lives.
Women today have more economic power than at any time in history, and they differ from men in their perception of wealth. Like men, women see wealth as a source of financial security and independence, but women also want to leverage their wealth to provide more for themselves, their families, and society.
Ninety percent of women in the study's global sample consider it important to make a positive impact on society, and in fact the study reports that U.S. women are 27 percent more likely than men to want to invest in organizations that promote social well being.
"Women want money not for what it enables them to buy, but what money can do—provide safety, security and certainty throughout their retirement years," Ladin says.
Overall, 90 percent of the women who participated in the survey felt they should be more involved in their financial planning, but even among women who retain an advisor, 44 percent say they do not feel understood by that advisor.
"To be honest, I was disappointed in a lot of these findings," Ladin says. "I like to think we're changing these sad patterns industry-wide, and I know that here at Ladin Financial Group we value the relationships we have built with our female clients.
"Though our strategies for financial success, we ask a lot of questions and do a lot of listening to create a customized and holistic portfolio to help women achieve whatever is important to them now, and in their retirement years."
For more information, visit the Ladintax.com website, email Michael(at)ladinfinancialgroup(dot)com or info(at)ladintax(dot)com, or call (305) 444-4898.
About Michael Ladin and Ladin Tax and Financial Group:
Ladin Tax and FInancial Group, a Registered Investment Advisory Firm, focuses on assisting Florida Business owners, Baby Boomers and retirees with sound retirement income strategies that work in a tax efficient way. Founder and CEO Michael Ladin began his career in financial services and insurance more than 20 years ago, and is experienced in asset protection, wealth transfers, estate planning, life insurance and premium financing, and is registered as an Investment Advisor Representative.
The host of Retirement Radio's "Strategies for Financial Success" on NewsTalk Radio 610 WIOD on Saturdays at 7 a.m. and Sundays at 1 p.m., Ladin co-authored the best-selling book, "The Ultimate Success Guide," with Brian Tracy. He has been quoted in major publications, such as the Wall Street Journal and USA Today.
Ladin has built a reputation as a respected public speaker and consultant. He is a financial professional experienced in the most pressing issues facing today's retirees and has been nationally recognized by insurance and financial institutions as a top-producing financial and insurance advisor.