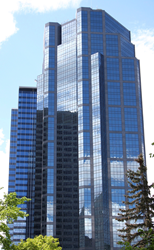 Each and every member we accept is a celebration of incredibly appealing qualities.
Los Angeles, CA (PRWEB) January 01, 2016
The members-only dating club, SEI Club, has now expanded to Asia after serving member in the US and Europe. Billed as the most exclusive, elite dating and matchmaking service, SEI Club members are said to be some of the most successful people in the world.
The service, which pitches itself as the dating playground for millionaires, billionaires and the ultra-elite, is application-only, and less than 35 percent of applicants are typically accepted, an SEI Club spokesperson said.
"We serve the most fascinating, cultured, affluent, successful, and discriminating singles in the world," the spokesperson said. "Our members enjoy true decadence in all aspects of life, and that includes their romantic lives. We strive to offer them the most coveted dating experiences possible, whether they're interested in dating casually or looking for a serious, long-term relationship."
The process is simple, but rigorous. Potential members apply and then meet in person with an SEI Club consultant and team member. That meeting is an interview where the applicant answers questions about dating preferences, personality preferences, values, ethics and their general value system as a whole...also, do they treat other people the way they would want to treated? Are these honestly good, relationship-ready people? It also examines their accomplishments, education level, sophistication, matchmaking goals and preferences and other important criteria.
Of course, the spokesperson said, how closely potential members follow the Golden Rule ends up being a useful guide for how successful they might be as an SEIClub.com member.
"We want to make sure that all of our members enjoy their dating experience and ultimately find a compatible romantic partner," the spokesperson said. "We personally meet with each membership applicant and determine if they follow what's called "the Golden Rule." This helps when we're matching and introducing members to each other. We want to ensure that every member is at a great place in their lives and truly capable of appreciating another person and enjoying a healthy relationship. Screening for the Golden Rule helps us evaluate their potential."
The rigorous application process is the reason that more than 65 percent of applicants are wait-listed. Those who make it through the process which begins at the SEIClub.com site are the ones most likely to be able to find a true partner through the service. "We want to ensure everyone has a positive experience and don't want to waste the time of anyone who might not be a sincere fit."
Another clear requirement for entry is the ability to cover the club's membership fees. Membership fees for the service start at $1,200 for an entry level or basic membership and go as high as $300,000 for an unlimited private membership. The club also recently started offering what it calls the Million Dollar Membership, which gives a member access to unlimited introductions and matches for an essentially unlimited time period (read more here: SEIClub.com). The fees ensure that SEI Club is able to provide the serious, high quality service that its members have come to expect upon participating.
To further ensure its members are genuinely interested in dating or forming romantic relationships, only single men and women are accepted.
Once a member has been accepted, the benefits of the exclusivity of the club start to kick in. The in-depth meeting with an executive team member helps the club to develop a portfolio of potential matches.
"Our members enjoy that the matches we offer are drawn from the same elite level they expect and prefer," the club spokesperson said. At SEIClub.com "We carefully select each and every match to be sure that every person a member meets is someone they could potentially form a romantic relationship with, and someone who they'll want to get to know better. One of the major benefits we offer is eliminating unsuitable matches so our members don't have to do so. All they need to do is go on a date and enjoy themselves."
That isn't hyperbole—the club even makes arrangements for the dates, eliminating the pressure on either party to find the perfect setting for a first meeting. The club's executive team also follows up with both parties after a date to find out how the meeting went and to see if there is further romantic interest.
The attention given when selecting a potential match shows through in member testimonials and reviews of the club. SEI Club reviews read as follows: "I am overjoyed with the way the club selects dates on the basis of common lifestyle preferences and interests," one member wrote. "The woman you just matched me with is beautiful and she is an exact personification of what I wanted. The entire date was such fun. I will definitely be seeing her again – amazing job!"
Another member wrote about the quality of matches she's met through SEI Club—a recurring theme in many SEI Club reviews. "I have never met such amazing, accomplished gentlemen who were all such catches," she wrote. "More importantly, they're all so refined, kind, polite… I don't think I can ever date anywhere else as it would all seem so subpar after this. I know I will find true love here!"
That important point—that the matches are incredibly high quality—is the entire purpose of SEI Club, the spokesperson said.
"Our female members are truly beautiful, successful, warm, kind and feminine, and our gentleman members are attractive, charming, successful and a complete and total success in every aspect of life. They are established, attractive gentlemen and women who give their best in all they do and only wish to receive the best in return.
"Our satisfied members include Forbes billionaires, media personalities, successful entrepreneurs and even members of nobility. The thing they all have in common, aside from being extremely successful, is that they are all good people. That's why they make such great matches, and that's why we've been able to be so successful."
It's the member enjoyment and overall experience that draws more people to SEI Club, the spokesperson said, as well as the service's commitment to its members' privacy and to ensuring members find a good match. SEI Club reviews further confirm that members enjoy the positive experiences the club strives to deliver.
"Each and every member we accept is a celebration of incredibly appealing qualities. Ultimately, we see ourselves helping fate…by creating a venue where it's fun and nearly effortless for members to realize their relationship desires and dreams."
You can learn more and apply for membership at SEI Club