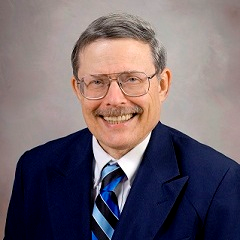 Yorba Linda, CA (PRWEB) December 30, 2015
A focal point of translational development for diagnostics and therapeutic treatments is targeted nanoparticle applications. Liposomes, which can easily be targeted to tissue markers by chemical conjugation to ligands such as antibodies, are among the most well-established nanoparticle formulations.
For more than two decades, the cardiovascular research group at UTHealth has been investigating molecular-targeting strategies for its intrinsically echogenic liposomes (ELIP). The researchers have devised evaluation methods for conjugation and targeting efficiencies that depend on particle characterization techniques and technology, most notably the Multisizer, a nimble particle-sizing and counting analyzer from Beckman Coulter.
Beckman Coulter Life Sciences, as part of the Beckman Coulter Webinar Series, is sponsoring a new, free educational webinar, "Combined Use of Multiple Particle Characterization Technologies to Evaluate Targeted Liposomal Formulations: Implications for General Nanoparticle Development," which will discuss the immunoblot assay (IBA) that measures immunoglobulin G (IgG) concentrations in the presence of liposomes. The researchers rely on the Multisizer to enumerate population based on size. The speaker, Melvin Klegerman, PhD, professor of cardiovascular medicine at the University of Texas Health Science Center at Houston, will showcase sophisticated methods the research team has developed for determining targeting efficiency (TE), based on the CE and ELISA-measured antibody (Ab) binding affinity and binding efficiency. The specific TE, which is the most-informative measure of TE, is the product of the number of Ab molecules that literally bind to immobilized target molecules (determined by comparing the ELISA CE to the IBA CE) and the affinity.
Dr. Klegerman, who received a PhD in biochemistry from Loyola University of Chicago, has conducted biomedical research focusing on immunochemistry, immunoassay development, and conjugation chemistry for more than 30 years. He has been involved in a collaborative effort with cardiovascular researchers for the past two decades under the direction of David D. McPherson, MD, to develop targeted immunoliposomes for diagnosis and treatment of cardiovascular diseases. As part of this effort, Dr. Klegerman has founded two companies to develop the echogenic liposome technology into clinical products. He is an author of 75 scientific papers, awardee of four patents, and co-editor of a textbook of pharmaceutical biotechnology.
The free webinar, hosted by LabRoots, will be presented on January 12, 2016, at 8 am PT/11 am ET/ 3 pm GMT.
For full details about the event and free registration, click here.
About Beckman Coulter:
Beckman Coulter serves customers in two segments: Diagnostics and Life Sciences. The company develops, manufactures, and markets products that simplify, automate, and innovate complex biomedical testing. More than 275,000 Beckman Coulter systems operate in both Diagnostics and Life Sciences laboratories on seven continents. Scientists use Beckman Coulter's Life Science research instruments to study complex biological problems, including causes of disease and potential new therapies or drugs.
About LabRoots:
LabRoots is the leading scientific social networking website and producer of educational virtual events and webinars. Contributing to the advancement of science through content sharing capabilities, LabRoots is a powerful advocate in amplifying global networks and communities. Founded in 2008, LabRoots emphasizes digital innovation in scientific collaboration and learning, and is a primary source for current scientific news, webinars, virtual conferences, and more. LabRoots is the owner and producer of BioConference Live – which has grown into the world's largest series of virtual events within the Life Sciences and Clinical Diagnostics community.