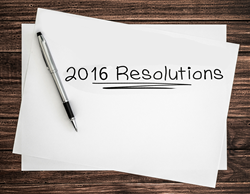 Lincoln, RI (PRWEB) December 31, 2015
The new year is almost here, and that means it's the perfect time to set a course for the future. Reviewing your insurance policies is a great place to start, so Amica Insurance has some tips to keep in mind.
Purchase renters insurance to protect yourself and your belongings.

A landlord's policy generally won't cover a tenant's belongings in the event of theft, fire or some other loss.
Renters insurance provides liability coverage, which can help pay medical and legal expenses if someone is injured.
A policy can include "loss of use" coverage, which pays for hotel and other living expenses if the home is uninhabitable as a result of fire or other loss.
Renters insurance can cover credit card loss and provide coverage for possessions that are stolen or damaged while the policy owner is traveling.
Financially prepare for emergencies and weather-related disasters.
Conduct an annual review of insurance policies and limits to ensure there is adequate coverage in place to handle a catastrophic loss.
Consider additional coverage to help protect against natural disasters, which are not typically covered under a standard policy.
Create a home inventory record to help when reporting a loss to be fully compensated.
Review your life insurance policy.
Consider costs for child care, education and household services. With the right coverage, your family will be able to stay in their home, cover any child care and household needs and save for college expenses.
Employer-provided coverage typically provides only one to two times your income, and it ends when you leave your job or retire. Getting your own life insurance policy puts you in control to have the right amount of coverage in place.
Match term coverage to the term of the mortgage. If you have a 30-year mortgage, purchasing a 30-year term policy that's equal to or more than the mortgage amount will help cover this expense if the unexpected happens.
Support family members who may depend on you. Whether it's aging parents or adult children, it's important to include coverage to help protect those who need you.
Include coverage for final expenses. Funerals and final expenses can be costly. Having coverage in place will help to alleviate the financial burden.
About Amica Insurance
Amica Mutual Insurance Co., the nation's oldest mutual insurer of automobiles, was founded in 1907. The company, based in Lincoln, Rhode Island, is a national writer of auto, home, marine and umbrella insurance. Life coverage is available through Amica Life Insurance Company, a wholly owned subsidiary. Amica employs more than 3,400 people in 44 offices across the country. For more information, visit Amica.com.
Media inquiries can be sent to MediaCenter(at)amica(dot)com.
Twitter: Amica
Facebook: Amica Mutual Insurance Co.