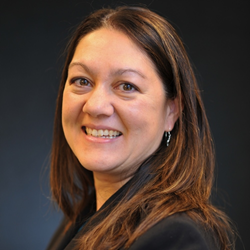 Yorba Linda, CA (PRWEB) January 06, 2016
The power to modulate the expression of each gene in a mammalian cell has transformed functional genomics. A pooled lentiviral screen can be used to pinpoint genes that regulate cellular responses and signaling pathways, or to uncover novel gene functions. Lentiviral-based pooled screens can be used to investigate hundreds or thousands of gene targets in parallel. These pooled screens can be used to knock out gene function using CRISPR-Cas9 and single guide RNAs (sgRNAs), or to knock down gene expression using RNAi and short hairpin RNAs (shRNAs). A benefit of pooled screens is that they do not require automation, and thus can be performed by many research labs. This is in contrast to arrayed screens which examine a single reagent at a time and necessitate extensive automation and liquid handling. Pooled library screening nonetheless poses unique challenges that must be addressed to guarantee experimental success.
Dharmacon is sponsoring a new, free educational webinar, "How to identify key genes with CRISPR-Cas9 and shRNA screens," which will discuss considerations and nuances that can lead to success or failure of pooled lentiviral screens. The speaker, Anja Smith, PhD, director of R&D, Dharmacon, part of GE Healthcare, will review the basics of pooled lentiviral screening workflows, and present experimental data to call attention to numerous variables that impact pooled screening, such as the size of the pooled library and maintaining fold-representation throughout the experiment. She will also introduce tools to assist experimental planning and analysis. To provide context for technology selection, Dr. Smith will share a comparison of real-world data from two pooled screens that analyzed the role of kinases in cell viability—one using sgRNAs and the other using shRNAs.
Dr. Smith joined Dharmacon in 2005, and now manages a team of R&D scientists who have expertise in bioinformatics, chemistry, and molecular and cellular biology. She oversees projects focused on innovation and new product development in many research areas, including RNA interference and CRISPR-Cas9 genome engineering. Dr. Smith received a PhD in genetics at the University of Washington, and completed a postdoctoral fellowship at Memorial Sloan-Kettering Cancer Center.
The complementary webinar, hosted by LabRoots, will be presented on January 21, 2016, at 8 am Pacific Time/ 11 am Eastern Time.
For full details about the event and free registration, click here.
About Dharmacon:
Leveraging expertise in bioinformatics, RNA biology, and RNA synthesis chemistry, the company has developed a complete line of products for the RNAi and CRISPR-Cas9 researcher. Further breakthroughs arose in chemical modifications for siRNA specificity, and novel molecules for microRNA modulation. In 2014, Dharmacon became part of GE Healthcare Life Sciences. For more information visit http://gelifesciences.com/dharmacon.
About LabRoots:
LabRoots is the leading scientific social networking website and producer of educational virtual events and webinars. Contributing to the advancement of science through content sharing capabilities, LabRoots is a powerful advocate in amplifying global networks and communities. Founded in 2008, LabRoots emphasizes digital innovation in scientific collaboration and learning, and is a primary source for current scientific news, webinars, virtual conferences, and more. LabRoots is the owner and producer of BioConference Live – which has grown into the world's largest series of virtual events within the Life Sciences and Clinical Diagnostics community.