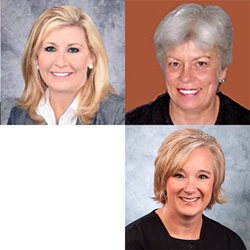 (PRWEB) January 11, 2016
Laboratories and hospitals may be well aware of the need to establish a laboratory outreach program as a powerful step toward future growth and helping to meet clinical and financial goals. Outreach programs help improve testing efficiency, provide overall medical value, and prompt optimization. However, the potential pitfalls are vast. Exploring the process and various options with experienced industry experts will enhance understanding and help get started.
Roche is sponsoring a new, free educational webinar, "Outreach 101: Why Initiating an Outreach Program is Vital to Your Lab's Future - and How To Do It!" which will discuss best practices and key factors involved in planning for and implementing a successful lab outreach program. These include choreographing outreach with organizational goals of population health management and efficiency, generating a return on investment, and enhancing patient care.
This webinar will be of particular interest to lab leaders who are interested in initiating an outreach program, and hospital administrators who need to know the financial and clinical benefits of supporting a strategic outreach program.
The speakers, all from Huntsville Hospital, are Kelli Powers, CFO; Vicky McClain, MA, MT, administrative director; and Kristie Campbell, MT, manager of point-of-care testing and outreach operations.
Kelli Powers was recently named one of Alabama's most powerful and influential women by the National Diversity Council.
Vicky McClain has served as administrative lab director of the clinical lab since 1992. Vicky has often lectured on the topics of building a successful outreach program and on outreach billing strategies and can share proven strategies to common challenges of lab outreach through collaboration with departments such as patient accounting, registration, medical records, IT, and contracting.
Kristie Campbell has expertise in management and supervision within the lab field, including staff and project management both internally and with cross-disciplinary projects, giving her a deep understanding of the role played by the lab in the overall function and effectiveness of the hospital organization.
The complementary webinar, hosted on LabRoots as part of the LabLeaders Webinar Series, will be presented on February 3, 2016, at 10 am Pacific Time/1 pm Eastern Time.
For full details about the event and free registration, click here.
About LabLeaders:
LabLeaders is Roche's promise to empower laboratories and the people within them. This is done by providing clinical and strategic insights, support and solutions from the industry's top innovators through LabLeaders.com, LabLeaders Summits and the LabLeaders Webinar Series.
Visit LabLeaders.com, where cutting-edge solutions are never more than a click away.
About Roche
Headquartered in Basel, Switzerland, Roche is a leader in research-focused healthcare with combined strengths in pharmaceuticals and diagnostics. Roche is the world's largest biotech company, with truly differentiated medicines in oncology, immunology, infectious diseases, ophthalmology and neuroscience. Roche is also the world leader in in vitro diagnostics and tissue-based cancer diagnostics, and a frontrunner in diabetes management. Roche's personalized healthcare strategy aims at providing medicines and diagnostics that enable tangible improvements in the health, quality of life and survival of patients. Founded in 1896, Roche has been making important contributions to global health for more than a century. Twenty-four medicines developed by Roche are included in the World Health Organization Model Lists of Essential Medicines, among them life-saving antibiotics, antimalarials and chemotherapy.
In 2014, the Roche Group employed 88,500 people worldwide, invested 8.9 billion Swiss francs in R&D and posted sales of 47.5 billion Swiss francs. Genentech, in the United States, is a wholly owned member of the Roche Group. Roche is the majority shareholder in Chugai Pharmaceutical, Japan. For more information, please visit roche.com.
All trademarks used or mentioned in this release are protected by law.
About LabRoots:
LabRoots is the leading scientific social networking website and producer of educational virtual events and webinars. Contributing to the advancement of science through content sharing capabilities, LabRoots is a powerful advocate in amplifying global networks and communities. Founded in 2008, LabRoots emphasizes digital innovation in scientific collaboration and learning, and is a primary source for current scientific news, webinars, virtual conferences, and more. LabRoots is the owner and producer of BioConference Live – which has grown into the world's largest series of virtual events within the Life Sciences and Clinical Diagnostics community.