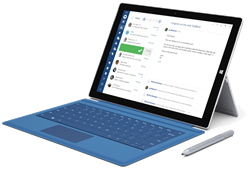 We are dedicated to making Mailbird the no-brainer choice for email on Windows
Bali, Indonesia (PRWEB) December 31, 2015
Email isn't dead. More people are using their email accounts every day. In fact, the average global user has 1.7 email accounts. That's why Mailbird, a popular Windows email client, was recently updated with even better ways for people to manage all their gmail, yahoo, Hotmail, and work email in one app.
The main update was to Mailbird's UI, which now includes tons of options for customization to suit any user's taste. These options include layout, client-wide color, and even background patterns. Together with a clean and consciously Windows feel, Mailbird is indeed a sight for sore eyes.
Email snoozing allows users to clear their inbox without worry of following up with important emails. Thanks to its 2.0 update in October 2015, all the user needs to do is set a "snooze" on the message, and it will return to the inbox tomorrow, next week, next month, or beyond!
Behind the scenes, the development team had been reworking and optimizing the Mailbird system to ensure faster message load times, and speedier delivery.
Lastly, to celebrate the New Year, Mailbird is running a New Year's Sweepstakes. Anyone residing in the lower 48 states in the United States of America is eligible for entry. Grand prize is a brand new Microsoft Surface 3, with the competition going now until the 31st of January. Other rules and restrictions apply, see contest for details.
To learn about Mailbird, and take part in the sweepstakes, visit the Mailbird homepage