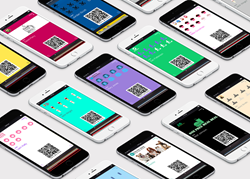 Let's help all business owners start 2016 with the right strategy, the right attitude and the right tools. Let's do our bit to rid the world of these environmentally unfriendly, and largely ineffective, paper and plastic loyalty cards.
Hong Kong (PRWEB) January 01, 2016
By giving away, PassKit means free. There are no gimmicks, there's no catch, nothing. One can say they've gone Loopy (pun intended). And they want you to join them.
Why? PassKit wants all small businesses to have easy access to mobile wallet technology. And to be able to engage with customers through the smartphone. All without developing an app.
Loopy Loyalty allows businesses to create beautiful digital stamp cards and reward customers for their loyalty. Send lock screen updates, trigger location based alerts, and track ROI with detailed analytics. All in one place.
Create digital loyalty cards today to engage with customers and increase customer loyalty in 2016. Visit http://loopyloyalty.com/ to get started in less than 5 minutes.