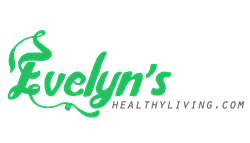 I put a lot of emphasis on the customer service aspect of my site
Hope, Indiana (PRWEB) December 31, 2015
Evelyn Thurston is excited to introduce her new online business-venture to the public, EvelynsHealthyLiving.com. The newly-formed website offers a variety of health and wellness products.
"When creating my website my goal was to create a place that legitimately helped consumers lead healthier lives," said Evelyn Thurston, owner and founder of EvelynsHealthyLiving.com. "I put a lot of emphasis on the customer care aspect of my website, because I understand that they are the backbone of every business. My business is no different. Everyone that visits EvelynsHealthyLiving.com will know just how important their satisfaction is to us," continued Evelyn.
Consumers in the United States love shopping online. Between 2010 and 2015, the US e-commerce industry grew from $176 billion to an astounding $279 billion. "Most industries do not even experience revenue equaling $100 billion, let alone grow that number in 5 short years," Evelyn added. "EvelynsHealthyLiving.com was designed to offer this growing number of consumers a legitimate website to shop from."
E&R Hope Enterprises, LLC is an Indiana-based business specializing in the sale of health and wellness products.
###
Contact:
Evelyn Thurston
E&R Hope Enterprises, LLC
EvelynsHealthyLiving.com