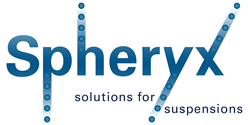 New York, NY (PRWEB) December 31, 2015
Spheryx, Inc. announced today that Dr. Fook C. Cheong is joining the Spheryx leadership team as the Chief Technology Officer. Dr. Cheong received his PhD in physics at the National University of Singapore. In 2007, he joined the research group of Prof. David Grier, a co-founder of Spheryx, at New York University, as a Postdoctoral Fellow. While a member of the Grier group, Dr. Cheong performed seminal work on Total Holographic Characterization and is the author of several of the key patents exclusively licensed to Spheryx by NYU. Most recently, Dr. Cheong has been Design Engineer, at Thorlabs, Inc.
Dr. Laura Philips, President and CEO of Spheryx, stated "We are delighted to have Dr. Cheong join Spheryx to lead the effort in designing Total Holographic Characterization instrumentation for commercialization. He has the technical expertise and the leadership skills to shepherd the technology to market for Spheryx." Dr. Cheong responded "I am looking forward to bringing Total Holographic Characterization to market. It is exciting to see the technology that I helped to create ready to have an impact in industries like semiconductor manufacturing, pharmaceutical development and manufacturing, quality control in water treatment, and consumer products."
About Spheryx, Inc.
Spheryx, Inc. is a privately held analytical services and instruments company providing Total Holographic CharacterizationTM of colloidal materials. Spheryx's breakthrough proprietary technology uses holographic video microscopy to characterize each particle in colloidal dispersions and multi-component colloidal mixtures, thereby offering unprecedented insights into these materials' characteristics. Applications include research and development, quality assurance and manufacturing process control across a broad spectrum of industries, where characterization of colloids can enhance innovation, improve safety and reduce costs. For more information please visit the company's website at http://www.spheryx.solutions/
Note: This news release contains forward-looking statements regarding future events. These statements are just predictions and are subject to risks and uncertainties that could cause the actual events or result to differ materially. These risks and uncertainties include, among others: the results, timing and costs of our studies; our ability to obtain future funding on acceptable terms; the possible impairment of, or inability to obtain intellectual property rights; and innovation by our competitors.