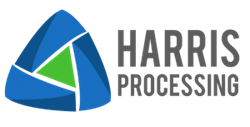 I wanted every business owner, big or small, to be able to accommodate every customer that walks through the door," added Harris
Washington D.C (PRWEB) December 31, 2015
James Harris is happy to introduce his new business venture to the public, HarrisProcessing.com. The website offers a variety of POS terminals.
"Any business that does not utilize POS terminals and merchant services is alienating themselves from a huge portion of the purchasing public," said James Harris, creator and sole-managing member of HarrisProcessing.com. "For that reason it is incredibly important to adopt the use of these POS terminals. POS terminals make it so every customer that enters your stores has more than one payment option. I wanted every business owner, big or small, to be able to accommodate every customer that walks through the door," added Harris.
The number of digital shoppers in the US is experiencing substantial growth. Between 2010 and 2015, the number of e-commerce shoppers in the United States grew from 172 million shoppers to an astounding 202 million. "This huge increase evidences just how important consumers are taking online shopping," James ended.
HarrisProcessing.com is a Washington DC-based business specializing in the sale POS terminals.
Contact:
James Harris
Harris Enterprise, LLC
HarrisProcessing.com
###