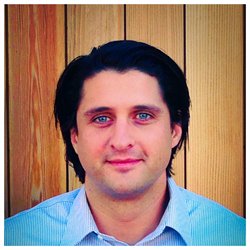 San Diego, CA (PRWEB) January 06, 2016
The Board of Directors of Ninthlink Inc, a San Diego based digital marketing agency, announced Tuesday that they will be ushering in 2016 with new CEO Christopher Friend.
"We're extremely excited to have Chris joining our team", Founder and President Jeromy Stallings said in a statement. "He is a proven and experienced leader with a tactical mind-set that will be a perfect fit for our company. We are thankful to be experiencing growth, but our number one priority is always quality and that's why we brought in Chris. He will be focused on the tactical execution of operations to ensure we continue to maintain our reputation of going above and beyond for our clients."
Friend, a Navy Veteran and Harvard Alumnus, is a business development specialist who has spent his career founding and growing companies. His leadership style is rooted in the belief that good leaders should have a servant's heart.
"I'm very excited to have the opportunity to serve and support the team at Ninthlink in building on the solid foundation that Jeromy [Stallings] established over a decade ago", says Friend. "I am really looking forward to working with Jeromy, as he is one of the most compassionate visionaries I have ever met. His vision for this company is not focused monetarily but rather on how we as a company can enrich the lives of everyone we touch, from employees, to clients, to our community. That is a vision that I am passionate about helping him execute on."