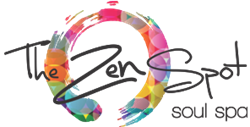 Our staff are experts in various modalities and are excited to share their knowledge with the community.
Miami, FL (PRWEB) January 04, 2016
The new year will welcome the opening of South Florida's newest holistic spa, The Zen Spot Miami, which caters to providing world-class integrative treatments and classes geared to starting you on a new journey to better health and wellness. The Zen Spot Miami will host an Open House and Grand Opening celebration on Thursday, January 14, 2016. Complimentary signature treatments will be available from 10:00 a.m. – 1:00 p.m. and continue at the Grand Opening and ribbon cutting from 6:00 – 9:00 p.m. The Zen Spot is located at 21 Almeria Ave., Coral Gables, FL 33134. To RSVP for the event contact 786.708.8793 or email info(at)thezenspotmiami.com.
Complimentary signature treatments will be provided throughout the day. Guests will get to experience alternative healing techniques such as Ayurvedic treatments, Aerial Yoga classes, Craniosacral therapy and The Zen Spot's luxurious Foot Soaks. Originating in India, these treatments open energy channels within the body, providing users with a sense of balance that is customized to their unique body composition. There will also be demonstrations of their unique Floating Meditation where guests enjoy the pleasure of being suspended from the ceiling in a nurturing yoga hammock while gently guided into a relaxed state. Guests of the Grand Opening will receive exclusive promotions and coupons for treatments and spa memberships.
"We're happy to share this center with our South Florida community and provide treatments for those experienced in holistic treatments and those who are looking to start a better and healthier way of life. Our staff are experts in various modalities and are excited to share their knowledge with the community," said Denise Torres, founder of The Zen Spot Miami.
In addition to the treatments being showcased at the opening, guests will have the opportunity to have a Mind Body Nutrition consult with The Zen Spot's nutritionist trained in Psychology of Eating, which is a new way to look at nutrition that links mind and body by transforming your relationship with food and energizing your metabolism.
Guests will also enjoy healthy hors d'oeuvres, including gluten-free and vegan options, as well as a variety of whole and organic treats. To complement the delicious food, The Zen Spot will also be providing hand-crafted wellness cocktails infused with strong immunity boosters such as white tea and cranberry, as well as a selection of organic and biodynamic wines and teas.
For those who are new to holistic health, all of The Zen Spot's staff and practitioners will be at the grand opening to talk about their services throughout the day. All of the spa's meditation and yoga instructors are certified by Deepak Chopra, and Torres herself is certified in Ayurvedic treatments.
About The Zen Spot Miami
The Zen Spot Miami helps clients relax and de-stress, allowing both mental and physical healing to occur. Their services include energy medicine, reflexology, sole spa, body works therapy, and more. To learn more, visit http://www.thezenspotmiami.com. #TheZenSpot