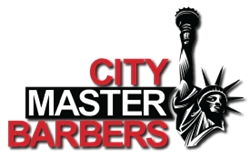 We are a resort for hair.
Old Bridge, New Jersey (PRWEB) December 31, 2015
Local business owner Renat Nekhamiyev is excited to announce City Master Barber's new location in Old Bridge, New Jersey. With a first-class experience at all three locations, City Master Barbers is a resort for hair. The beautiful Old Bridge addition joins established and beloved locations in Marlboro and Freehold and carries over the beautiful decor and comfortable vibe of the first two locations. More than just a barbershop, City Masters Barbers offers a variety of services for men, women and children that is as upscale as it is relaxing.
"Creating an upscale shop that is more than just a salon or barbershop was the goal," said Renat Nekhamiyev, managing-member of City Master Barbers. "We have three locations that are just that. Our shops do it all, if it has to do with hair then we can expertly get it done. We started our business in Marlboro, where I commuted from New York Every single day. As our customer-base grew we expanded to Freehold two-and-a half years after that, now three and a half years later we have a new location in Old Bridge," said Renat.
With 17 years of experience, Renat knows barbering and hair. His shop regularly offers various specials on services including the current Royal services, services that are as luxurious as they sound. Royal services can be purchased in the form of a shave, men's haircut, or women's services that will leave customers feeling and looking better than ever. These services range from $25 to $50 and consist of hot-towel shaves that open the pores, shave steamers, services tailored to specific hair, special washes and other luxurious services. We carry this level of attention and care over to all of our services. The services offered at City Master Barbers are as first-class as they come, and all it takes is for customers to take one step into any one of our locations to realize that.
City Master Barbers is a New Jersey-based barbershop with location in Old Bridge, Freehold, and Marlboro. For further information visit the shop at CityMastersBarbers.com or stop by one of our locations.
###
Contact:
Renat Nekhamiyev
CityMastersBarbers.com