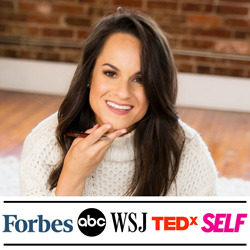 My response to your career struggle? It won't happen on my watch. You're just a conversation away from clarity." says career coach Ashley Stahl
Los Angeles, CA (PRWEB) January 04, 2016
Ashely Stahl is a career coach and speaker to millennial job hunters around the world. She spends her time empowering 20somethings and 30somethings to get clarity on their authentic career options, build confidence and land more job offers. LandMoreJobOffers.com.
Many young people are scared into taking dead end jobs to pay their bills and college loans when they graduate. They feel stuck between needing a paycheck and fulfilling their dreams. Ashley has been there. "Only when my misery finally outweighed my fear of the unknown did I get the courage to make a change," She says. Ashley's job now is to help bright millennials understand their career options and support them in getting jobs they deserve. Given that 80% of jobs are not posted online, her strategies encourage clients to cold network effectively.
Ashley created LandMoreJobOffers.com to introduce millennial job hunters all over the world to some of her best practices and secrets in how to effectively job hunt and quickly land job offers. In her FREE one hour training, 20 and 30something job seekers will learn:

The single biggest mistake that job seekers make with their resume (and 1 simple trick to instantly make a resume stand out!)
How to have more networking conversations and turn them into instant job interviews.
How to handle the money conversation so job seekers get paid what they are worth (and how to avoid the common phrase that costs most job seekers thousands!)
How Ashley went from admin assistant to executive and tripled her salary in 6 weeks! (at 23 years old, with little experience)
Ashley will also be introducing job seekers to her intensive course, the Limitless Career Lab (LimitlessCareerLab.com) the majority of her clients in the intensive course get a job offer within weeks of completion. This powerful course introduces job hunters to everything they need to know about how to job hunt effectively. It covers clarity, elevator pitch, resume, cover letter, networking, job interviews and salary negotiation.
There's nothing worse than…
Pouring the heart and soul into a job application – and getting crickets in reply.
Feeling stuck in networking conversations – knowing the untapped resources that could be used if only the HOW was known.
Losing hope that the dream job may never come – or the money that is deserved will never be there.
Anyone who has struggled with these challenges is certainly NOT alone.
Ashley's 4-week intensive course has group coaching calls, workbooks, templates (resumes, cover letters, networking conversations) that can be used, 8 modules, 3 tutorials on how to get job offers through social media, and access to a private community of clients who are job hunters-- and so much more! Landmorejoboffers.com
"At 28 years old, I've built a thriving business supporting Gen Y women in their careers, and I can honestly say that I'm living my purpose every day. My response to your career struggle? It won't happen on my watch. You're just a conversation away from clarity. I work over Skype and phone so that I can help my clients all over the world in their job hunting quest." Ashley says.
About Ashley Stahl
Ashley blogs for Forbes, Huffington Post, and LinkedIn. Ashley has been featured on Self, Newsweek, TIME, Wall Street Journal, Fox Los Angeles, Bloomberg, ABC News, The Washington Post, Monster, and Mashable.
Ashley Stahl is an award-winning career coach and speaker to millennial job hunters around the world. She was named a "Top 99 Under 33 Foreign Policy Leader" by Young Professionals in Foreign Policy and Diplomatic Courier Magazine for her work in counter-terrorism. She ran operations for the Ministry of Defense Advisors Training Program, which helped government officials prepare for the frontlines of the war on terror in Afghanistan, but the Pentagon couldn't hold a candle to her passion for career leadership, so she founded Ashley Stahl International, Inc.! Her firm offers private coaching and unparalleled online programs to empower 20somethings and 30somethings to find their purpose, land more job offers and increase their income. Ashley has worked with thousands of 20somethings in her program, the Limitless Career Lab, and she also privately mentors forthcoming coaches.