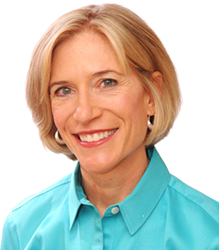 Our goal is to help families buy the food they prefer while saving real money.
Atlanta, GA (PRWEB) January 05, 2016
"If shoppers know some simple strategies, a family of four can save over $6,000 on groceries in 2016," says savings expert Stephanie Nelson, founder of CouponMom.com. "The key is learning how to buy healthy groceries at bargain prices, rather than compromising food choices for the sake of saving money. Our goal is to help families accomplish both objectives--to buy the food they prefer while saving real money."
CouponMom.com is the country's largest grocery deals website with over 7.5 million members and has been teaching Strategic Shopping for 15 years. The site provides weekly grocery and coupon "deals lists" for over 60 grocery and drugstores chains in all 50 states. Membership is free and the site offers tutorial videos to the beginner with step by step directions for achieving fast and smart savings.
"Members report saving up to $125 a week on groceries easily, since the site tells them what the bargains are and where to find the coupons. Getting into the weekly Strategic Shopping habit can save a family as much as $6,000 each year with a time investment of just 30 to 60 minutes per week planning their shopping trip." The site does the work of matching store sale prices with multiple savings tools such as printable coupons, newspaper coupons, store coupons and cash back offers. "Stacking" multiple savings tools frequently reduces an item's price by 50% to 100%. Members save hours of time because the site's team of experts aggregates this information for shoppers each week.
"Stephanie teaches shoppers how to save more with high-tech coupon options, including hundreds of digital coupons that shoppers load to their store loyalty cards as well as many apps that give shoppers cash back on grocery and household items."
Shoppers do not need to hoard groceries to save dramatically. The key is to buy items your family needs, says Nelson. She advises members to focus on meal planning, set a spending limit and use the weekly deals lists for each of their regular stores. Stephanie says when shopper use this efficient system, couponing saves consumers an average of $100 per hour spent planning their grocery shopping, and that adds up to huge savings.
Nelson says. "Change your shopping mentality: instead of buying items when you run out, watch for bargain prices on products you want and buy them when they are on sale. Buy four to six weeks' worth of your grocery items when they hit their bargain price and you'll be able to "shop" from your own inventory at 50% to 75% less than paying full price at the store."
Since 2004, Stephanie has appeared frequently on television teaching savings tips, including Good Morning America, Oprah Winfrey Show, Today Show, Katie Couric, CBS Early Show, NBC Nightly News, Fox Business, The Doctors, The View, Dr. Oz, and CNN. Her book, "The Coupon Mom's Guide to Cutting Your Grocery Bill in Half" is a New York Times best seller.