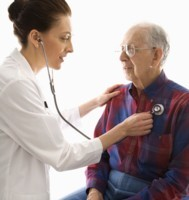 BAP1 mutation carriers...exhibited improved long-term survival...
Raleigh, NC (PRWEB) January 05, 2016
New research suggests that an inherited mutation in the BAP1 tumor suppressing gene may change the way mesothelioma develops in some people, potentially even giving them a survival edge. Surviving Mesothelioma has just posted an article on the new study. Click here to read it now.
Doctors at Wake Forest University and the Fox Chase Cancer Center examined the genes of 150 mesothelioma patients and found that 9 had inherited the BAP1 mutation, increasing their risk for mesothelioma as well as several other cancers. But the news was not all bad for these patients.
"BAP1 mutation carriers developed mesothelioma at an earlier age that was more often peritoneal than pleural (5 of 9), and exhibited improved long-term survival compared to mesothelioma patients without BAP1 mutations," writes the study's lead author, Jill Ohar, MD, a specialist in work-related lung diseases from Wake Forest University.
The study, published in Cancer Research, recommends that mesothelioma patients with a family history of cancer be tested for the presence of a BAP1 mutation so that they can be screened and monitored for other signs of cancer.
"Understanding how genes affect the development and progression of mesothelioma and other cancers is a vital step toward finding new, more effective ways to treat this devastating disease," says Alex Strauss, Managing Editor of Surviving Mesothelioma.
For all the details of the new study, see BAP1 Gene Mutation and Mesothelioma Prognosis, now available on the Surviving Mesothelioma website.
Ohar, JA, et al, "Germline BAP1 mutational landscape of asbestos-exposed malignant mesothelioma patients with family history of cancer", December 30, 2015, Cancer Research, Epub ahead of print, http://cancerres.aacrjournals.org/content/early/2015/12/30/0008-5472.CAN-15-0295.abstract
For nearly ten years, Surviving Mesothelioma has brought readers the most important and ground-breaking news on the causes, diagnosis and treatment of mesothelioma. All Surviving Mesothelioma news is gathered and reported directly from the peer-reviewed medical literature. Written for patients and their loved ones, Surviving Mesothelioma news helps families make more informed decisions.