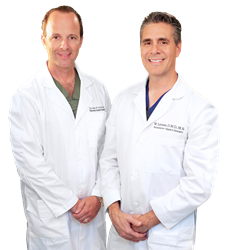 We do this (work) for very special people that just need a little help in this life.
Miami, FL (PRWEB) January 11, 2016
William P. Lamas, DMD, MS, co-founder of Miami Dental Specialists by Gallardo and Lamas, will be providing a local Miami mother with a complete reconstruction of her teeth. Along with Straumann, the world's top manufacturer of dental implants, and lab Uli Von Haussen from Implant Technical support, a lab dedicated to the manufacturing of beautiful and natural looking teeth.
This past year, one financially struggling patient came to the attention of Dr. Lamas, exhibiting extreme dental fear and anxiety. The young mother had dental infections that was contributing to overall poor health and affecting her quality of life. An uncontrolled diabetic, the patient was overweight, cigarette smoker with hypertension and heart disease.
Dr. Lamas explains the selection process, "She did everything we asked of her. (She) lost weight, her diabetes is in check and her hypertension is under control." The patient is now committed to an improved lifestyle. After the dental reconstruction, she will have a functional and aesthetically pleasing set of teeth, allowing her to live a healthier life.
The implant procedure, to be performed on January 12, 2016, will consist of a five-hour surgery. To ease the patient's fears and provide additional comfort, she will be fully sedated. Over the following year, the patient will have monthly follow-ups with Dr. Lamas to ensure proper healing.
The dental implants for this pro bono procedure will be donated by the dental manufacturing giant, Straumann. Their Zirconia implants are on the cutting-edge of tooth replacement science. The non-metal implants provide superior service over traditional titanium teeth, as they are more resilient and have a better aesthetic appeal. The patient's new teeth will look natural, and are strong enough to last her lifetime.
Drs. Gallardo and Lamas have a long history of giving back to the community. Annually, one or more patients will receive pro bono work from the office, granting an opportunity for dental health that is otherwise out of reach. This is made possible through a combined effort of the oral surgeon and the dental lab, as well as the maker of the implants and supplies.
"We do this (work) for very special people that just need a little help in this life," Dr. Lamas explains his cause. Some people are in real need of dental work to get their life back on track. He continues, "This patient came to us with an incredible amount of dental fear. A person like this deserves a hand up so she does not quit continuing to work on her health and well-being."
Dr. Lamas is a native resident of south Florida. He received his DDS from the University of Florida College of Dentistry. Additionally, Dr. Lamas has specialized training in periodontics and implant dentistry. He is active with many charitable organizations, in an effort to encourage oral health and gum disease prevention.
The Miami dental office was established more than 20 years ago, by Dr. Lamas and his partner, John Paul Gallardo, D.D.S., P.A. Today, their periodontics practice has helped thousands of patients through a variety of specialized services such as oral surgery, wisdom tooth removal, and dental implants.
Anyone interesting in finding out more should contact their Miami office at 305.447.1447. Dental consultations with Dr. Lamas and Dr. Gallardo are complimentary.
Contact:
Miami Dental Specialists by Gallardo and Lamas
2020 SW 27th Avenue
Miami, Florida 33145
305.447.1447
http://www.miamiperio.com