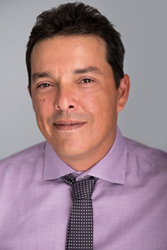 Drug testing is not an issue of invading one's privacy rights. It's a matter of creating and maintaining a safe working culture for everyone involved.
New Port Richey, FL (PRWEB) January 05, 2016
The United States population has been battling the high rate of drug and alcohol abuse for decades, and have created numerous assistance programs and laws to help those struggling with it. Substance abuse is a dangerous habit that has damaging affects on the user and their loved ones. Novus Medical Detox has seen the affects of abuse, from losing family to causing accidents at work and losing jobs. Novus says it's a common issue to have employees working in inebriated conditions. This can cause the employee to hurt themselves and others, it also negatively affects businesses and the U.S. economy, causing it to lose $80 billion due to workplace accidents and injuries, according to a New York Post report. This high loss of money is due to the results of the accidents, such as cost of medical expenses, high insurance rates, lost productivity, absenteeism, and low morale leading to poor quality. (1) Two industries that greatly contribute to this lost of money are mining and construction, with a high rate of use of 16.5%, the highest of any industry.(2)
The United States is the second-largest construction market worldwide, with a 10% share and over 8 million workers. In the U.S., private construction spending reached about $687 billion in 2014. (3)
Will Wesch, Director of Admissions for Novus Medical Detox Center, agrees there is no denying that mining and construction work is inherently dangerous, stressful and physically demanding, causing its employees to want to relax and unwind in any way after a long day. As a result, the Drug-Free Workplace Act of 1988 gives the right to (but does not require) employers to establish drug-testing policies and to have workers submit to drug and alcohol testing. The 1991 Omnibus Transportation Employee Testing Act requires transportation industry employers who have employees in "safety-sensitive" positions, such as commercial drivers, to have drug-free workplace programs, and the U.S. Department of Transportation (DOT) enforces this act. But labor and employment laws that relate to substance abuse policy for construction employers can vary from state to state.
Wesch says it's important for every industry—and particularly those with high-risk occupations—to be vigilant against alcohol and drug abuse. As the Director of Admissions, he sees people from all occupations coming to the center to get their lives back. "Drug testing is not an issue of invading one's privacy rights. It's a matter of creating and maintaining a safe working culture for everyone involved. Alcohol and/or drug abuse in a heavy machinery environment is simply suicidal."
The United States Department of Labor reports that over the past 10 years, 15% of construction workers admitted to using illicit drugs, and 18% admitted to heavy alcohol consumption.
The Occupational, Safety and Health Administration reports that almost 18% of all private industry fatalities are in the construction field. The most common causes of fatalities in the industry included falls, being struck by an object, being trapped between objects, and electrocution. (4)
While there are numerous state and local laws regulating substance abuse testing, there is no federal law on the books requiring companies to establish and enforce a policy in this regard. Creating a uniform policy and drug-free training program would help to lower the percentage of workers who wrestle with abuse, and would help employers to be more effective at handling such situations.
Wesch concurs, but notes that there is a critical element that must go hand-in-hand with drug testing and the handling of the employees; otherwise, employers may run into an unwillingness by employees to come forward. This often-missing critical element is an effective employee assistance program (EAP) which is intended to help employees deal with and overcome substance abuse, while knowing that they'll still have a job.
"Giving an employee the opportunity to get straight without getting fired not only makes it easier for the worker to deal with his problem; it also helps break the workplace pattern of abuse and create a 'safe space' in which to work. EAPs have consistently proven to be effective," Wesch says.
About Novus Medical Detox Center:
Novus Medical Detox Center is a Joint Commission Accredited inpatient medical detox facility. Novus offers safe, effective alcohol and drug treatment programs in a home-like residential setting. Located on 3.25 tree-lined acres in New Port Richey, Florida, Novus is also licensed by the Florida Department of Children and Families and is known for minimizing the discomfort of withdrawal from prescription medication, drugs and alcohol by creating a customized detox program for each patient. By incorporating medication, natural supplements and fluid replenishment, Novus tailors the detox process for each patient, putting the dignity and humanity back into drug detoxification. Patients have 24/7 medical supervision, including round-the-clock nursing care and access to a withdrawal specialist, and enjoy comfortable private or shared rooms with a telephone, cable television and high-speed Internet access. Novus' expansion is tied to their contribution to their industry and their local community, ranking #48 on the Tampa Bay Business Journal's 2014 Fast 50 Awards list of the fastest-growing companies in Tampa Bay, and #2,936 on the 2014 Inc. 500/5000 list of fastest-growing companies in America. For more information, visit http://www.novusdetox.com.
1. Breslger, Gregory. "Addictions add up to big losses for businesses." New York Post. 2 Jan. 2016. Web 4. Jan. 2016
http://nypost.com/2016/01/02/addictions-add-up-to-big-losses-for-businesses/
2. Alberico, Michael. "Construction Among Top Industries for Alcohol and Substance Abuse." Assurance Agency. 21 Aug. 2015. Web. 4 Jan. 2016.
http://www.assuranceagency.com/blog-post/construction-among-top-industries-for-alcohol-and-substance-abuse
3. "Topic: Construction Industry." http://www.statista.com. Statista, n.d. Web. 28 Dec. 2015. statista.com/topics/974/construction/.
4. "Drug and Alcohol Abuse Hits Construction Industry Hard." ProActive Safety Services ICal. N.p., n.d. Web. 28 Dec. 2015. proactivesafetyservices.com/resources/drug-and-alcohol-abuse-hits-construction-industry-hard/.