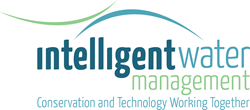 Frederick, MD (PRWEB) January 04, 2016
Intelligent Water Management today announces the debut of its smart home solution for plumbing—BrainPipes. Intelligent Water Management will be at CES 2016 in Las Vegas (booth #70324) to unveil the solution and present the BrainPipes difference.
"BrainPipes was designed to not only act as a leak detection, prevention and alert system, but more importantly as a water conservation solution," states Bill Hornbaker, President and CEO of Intelligent Water Management. He adds, "I firmly believe water is our planet's most precious natural resource and we aren't doing enough globally to protect it."
BrainPipes takes an innovative, patented approach to leak detection and water conservation. It monitors the actual use of water by sensors placed throughout the plumbing and only supplies water when legitimately requested by a water device. This approach also allows it to monitor water usage by device, comparing it to industry standards and past trends, and to be able to send alerts when leaks or excessive use are detected.
With BrainPipes home and business owners benefit from the following:

Easier installation—only one main pipe cut
Proactive leak detection before the potential for water damage
Location-based leak detection
Promotes water conservation
Monthly monitoring and usage report based on water-using devices; allows for behavior modification
View the explainer video to learn more.
About Intelligent Water Management
Intelligent Water Management, Inc. specializes in the intelligent conservation of the world's most precious and limited natural resource: water. Our installed system—BrainPipes—allows home and business owners to proactively identify sources of water loss, monitor source consumption, and prevent accidental water damage or loss through its patented wireless smart technology. Our products provide ease of use, flexibility and peace of mind to its owners. To learn more, visit http://www.brainpipes.com.