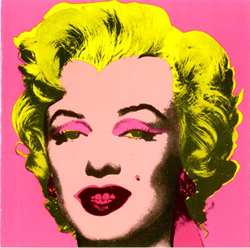 "We've seen the significant growth within our Art Auctions and are looking forward to another year where we can offer art buyers and sellers an affordable and accessible alternative to traditional auction houses."
Los Angeles, CA (PRWEB) January 05, 2016
To kick off 2016, Bid Network Online (BNO), http://www.bno.com, the world's first interactive, real time, live streaming online auction marketplace, will host a series of specially curated art auctions featuring works by some of history's most prominent artists and also by some of today's newest talent in art. BNO's real time streaming auctions offer art buyers (or collectors) the unique opportunity to view, bid and experience a live art auction from any connected device.
Works being offered at auction this month include original paintings, works on paper, photography, serigraphs, sculptures, antiques & collectibles, and more. Art enthusiasts are invited to view BNO's online auctions and catalogs to browse all lots in these remarkable sales.
"We are excited to launch 2016 with such a diverse and unique calendar of Fine Art Auctions," said Nick Nassiri, CEO of Bid Network Online. "We've seen the significant growth within our Art Auctions and are looking forward to another year where we can offer art buyers and sellers an affordable and accessible alternative to traditional auction houses."
In addition to offering some of the lowest fees in the industry, BNO differentiates itself from other online auction sites by making their online auctions an entertaining and engaging show. Each auction is run by a professional auctioneer and includes select multimedia featurettes highlighting both the artists and their artwork.
Below is an overview of BNO's fine art auctions for January happening at BNO.com every Tuesday and Thursday at 2 PM PST.
American & European Fine Art
On January 5th at 2 PM PST, BNO is pleased to present an impressive variety of American & European fine art presenting wide array of styles and mediums from abstract to landscape and photography to painting. Highlights from the auction include Alpine Stream, Wild Flowers, a 2004 oil on canvas piece by Steven Gordon (estimated at $3,650 to $5,000 USD) and Running Out, a 2015 acrylic on canvas photorealism art by Ray Hare (starting at $17,000 USD).
Prints & Multiples
On January 7th at 2 PM PST, Our Prints & Multiples auction presents the works of various photographers from around the world. These artists provide a fresh perspective and creative technique through the medium of photography. We are pleased to present the works of the following artists: Brian Cattelle, Katie Osborn, Mia Mourouzis, and Harun Mehmedinovic. Notable lots being offered in this sale include The Viking Queen (2012) by Harun Mehmedinovic (starting at $1,100 USD) and Solari (2015) by Mia Mourouzis (starting at $200 USD).
Emerging Artists
BNO's monthly Emerging Artists auction is scheduled for January 12th at 2 PM PST. This auction presents the works of eleven emerging artists from around the world. Highlights from this auction include Fog by Nathaniel Perales in 2011 (starting at $500 USD) and Cartas y Recuerdos II by Claudia Guillen in 2013 (starting at $250 USD).
January Contemporary
BNO is delighted to offer a carefully curated and thought-provoking selection of contemporary art on January 14th at 2 PM PST. Headlining the auction is Floating in Space I and Floating in Space II, larger than life 3-D paintings by Bruce Sulzberg (starting at $12,000 USD each). Also being offered is Surfing the Wave, a canvas photo-graphy print by Harun Mehmedinovic (starting at $1,400 USD).
Neo-Cubism & Works on Paper
The Neo-Cubism & Works on Paper auction scheduled for January 19th at 2 PM PST features the works of Tamara de Lempicka (1898-1980) who was heavily influenced by Cubism and created artwork that combined her own strong stylistic elements with the well-known art movements of the Art Deco period and Noel, who blends dynamic form with his affinity for dance and the human body. Some of the highlights in this auction include an original collaborative painting titled Unity (2005) by Romero Britto and Noel (estimated at $33,000 to $35,000 USD), and a serigraph of Autoportrait (original artwork created in the 1920's) by Tamara de Lempicka (estimated at $6,800 to $7,000 USD).
Modern, Pop & Contemporary Art
The month's spotlight auction, Modern, Pop & Contemporary Art, will take place on Thursday, January 21st at 2 PM PST and feature BNO's most prominent artists, including Wassily Kandinsky, Pablo Picasso, Julian Schnabel, Andy Warhol and Egon Schiele. Highlights from this sale include 2 pieces by Wassily Kandinsky, including Montee et Descente (Ascent and Descent), an original color collotype printed in 1949 (starting at $250 USD). Headlining the auction is Untitled Study of a Kneeling Female Nude, mixed media on a cream paper stock from 1917 by Egon Schiele (starting at $120,000 USD).
The Graphic Art of David Byrd
On January 26th at 2 PM PST, we are thrilled to offer you a selection of works by the iconic artist David Edward Byrd, an acclaimed American graphic artist, designer, illustrator and painter. David's graphic work is in the permanent collections of The Museum of Modern Art, NYC; The Museum of Rock, Cleveland; The Victoria & Albert, London; The Walker Institute, Minneapolis; and Le Musée des Arts Decoratif at The Louvre, Paris. Highlights from this auction include a 1970 offset lithograph on silver paper of the poster for TOMMY at the Metropolitan Opera (starting at $1,800) and a signed copy of the first and original pencil concept for the poster for The Jimi Hendrix Experience at the Fillmore East from 1968 (starting at $75).
Photographs
BNO's Photographs auction on January 28th at 2 PM PST encompasses an impressive variety of works from the 20th century through contemporary photography that present the viewer with an array of subject matter from abstract to portraiture. Noteworthy photographers in this auction are American photographer George Hurrell (1904 – 1992), the creator of the Hollywood glamour portrait, with over 20 works including Franchot Tone and Joan Crawford taken in 1933 (starting at $700); and American photographer Ansel Adams (1902 – 1984), who was widely known for his modern day representations that are printed on calendars, posters and in books, with Pine Cone and Eucalyptus Leaves printed in 1934 (starting at $575).
For more information on these auctions, or to register to bid on any of these art works, please visit BNO.com.
About BNO
Bid Network Online (BNO.com) is a unique, new auction website where a professional auctioneer hosts a live entertaining auction streamed online in real time. It offers an exceptional user experience, combining the exciting feeling of being immersed in a live, brick and mortar auction, with a user-friendly online bidding platform, and proprietary features for pro-bidders. BNO offers auctions in a variety of different categories including: Creations (Art & Collectibles), Autobahn (Automobiles), Real Estate (Land & Properties), and Charity (Fundraiser Auctions).