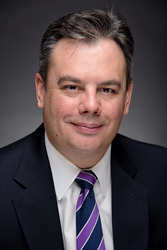 I look forward to leveraging my years of industry experience and extensive regional network to drive new business expansion.
Eagan, MN (PRWEB) January 05, 2016
SelectAccount, a leading provider of medical spending accounts including HSA, FSA, HRA and VEBA accounts, announces their national expansion of its sales team. David Cisneros joins the team as National Sales Executive covering Connecticut, Maine, Massachusetts, New Hampshire, New York, Rhode Island and Vermont.
David Cisneros brings 25 years of diverse experience of sales leadership and client management. With a background working for well-recognized health insurance companies and consultants as well as a TPA, Dave's extensive industry knowledge and proven track record of success brings a unique perspective to all conversations. With an all-encompassing knowledge of the northeast marketplace, Dave's variety of experience managing broker channels and new business development teams coupled with best-in-class customer service and comprehensive medical spending account products presents solutions that competition can't match.
"I am very excited to join SelectAccount during such a dynamic time in their history. I look forward to leveraging my years of industry experience and extensive regional network to drive new business expansion and equip our clients with the products and tools they need to make informed and intelligent health care buying decisions that will improve their health and maximize their savings," said David Cisneros.
"We are very excited to welcome David to the SelectAccount team. His broad background in the health care industry will help us continue the expansion of our national footprint through valuable relationships with distribution partners. David joins SelectAccount during a period of constant evolution in the health care industry that demands increased consumer engagement from individuals," said David Cantu, Vice President of Marketing, Sales and Public Relations of SelectAccount.
About SelectAccount
SelectAccount has been driving innovation in medical savings administration for over 25 years. They offer a full suite of tax-advantaged solutions – HSA, HRA, FSA, VEBA, transportation and dependent care accounts – as well as WalletDoc consumer tools to meet clients' changing needs as they plan for their health care expenditures. They are one of the leading medical savings administrators in the country managing more than half a billion dollars in consumer medical account savings assets integrated with numerous partner data exchange connections, serving 7,000 employers with account holders in all 50 states. MII Life, Inc., d.b.a. SelectAccount has been approved by the U.S. Department of Treasury as a non-bank HSA Trustee. SelectAccount is headquartered in Eagan, Minnesota with an office located in Chicago, IL; Dallas, TX; and New York, NY. Visit http://www.SelectAccount.com to learn more.