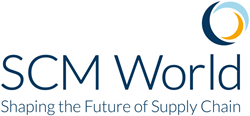 Both SCM World and the entire judging panel were blown away by the incredible ideas and innovation shared in the finalist's nominations
London (PRWEB) January 05, 2016
SCM World, the cross-industry learning community powered by the world's most influential supply chain practitioners, have announced that global companies Coca Cola, Intel, Nestlé, Volvo, Hallmark, Schneider Electric, Ecolab, Dow and Astra Zeneca have been named finalists for the company's second annual Power of the Profession Awards.
SCM World created these annual awards to celebrate the supply chain industry's most influential and innovative initiatives of the past year. They promote the important role that supply chain plays in the world today and recognize companies in two categories: talent breakthrough and supply chain breakthrough. The awards are unique in that they are voted on by fellow supply chain professionals, providing a chance to share learnings and best practices and shape the future of supply chain. Innovation in supply chain can help businesses address three critical global issues; access to healthcare, world hunger and maintaining environmental sustainability.
This year, finalists for the Talent Breakthrough award are Coca Cola, Intel, Nestlé, Volvo and Hallmark, who demonstrated innovative techniques that have been used to better hire, develop and retain talent across their supply chain organisation. Finding and retaining high-performing supply chain talent is an ongoing challenge, and SCM World created this award division to highlight this issue and credit companies that are successfully finding solutions.
Finalists for the Supply Chain Breakthrough award have delivered a transformative supply chain initiative that has improved customer experience, directly impacted business performance and/or given a new competitive edge. The finalists for this category are Schneider Electric, Intel, Ecolab, Dow and Astra Zeneca. As supply chain continues to play an integral role in business strategies, this award category honors those companies that are helping advance the industry as a key driver of overall corporate success.
Winners of this year's Power of the Profession awards will be announced at SCM World's annual SCM World Live Americas conference, taking place Feb. 8-10, 2016 in Miami.
"Both SCM World and the entire judging panel were blown away by the incredible ideas and innovation shared in the finalist's nominations," noted Oliver Sloane, CEO of SCM World. "While it is exciting to recognize the winners, even more important are the collective learning opportunities that come from these awards. Despite the competition, there is an overwhelming sense of community that is shared as we all work towards a singular goal of using supply chain strategies to bring positive global change."
Finalists were selected from nearly 50 different companies from across the globe. They were determined by a distinguished judging panel of like-minded professionals, including more than 30 supply chain, operations and procurement executives from Fortune 500 companies, such as P&G, Chevron, Grainger, Microsoft, BASF, Revlon, Merck and many more.
About SCM World
SCM World is the cross-industry learning community powered by the world's most influential supply chain practitioners. It helps senior executives share best practice insights in order to shape the future of supply chain.
Membership of the SCM World community, gives access to predictive, ground-breaking research which is focused on driving innovation in supply chain. The annual research agenda is set by an advisory board of the world's top supply chain leaders and the world's leading business schools. SCM World's expert researchers are committed to providing insights into important trends affecting the profession.
Supply chain can make a difference to critical world issues such as the distribution of food, delivery of healthcare and environmental sustainability. SCM World's mission is to help companies address these challenges within their supply chain.
SCM World provides businesses with a powerful external perspective on supply chain through a combination of exclusive peer connections, practitioner-driven content and predictive research. Members of the community include Unilever, Amazon, Nike, Caterpillar, Cisco, Chevron, Dell, Nestlé and General Mills. http://www.scmworld.com