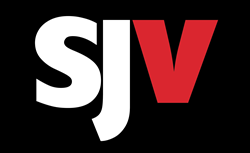 I am extremely excited to join the SJV Team, and for the opportunity to work with their growing customer base.
Kennesaw, GA (PRWEB) January 05, 2016
SJV & Associates is pleased to announce the hiring of Dustin Dahl for the position of Account Executive. In his new role, Dustin will be responsible for assisting with the annual sales, marketing, and brand development strategies. His primary focus will be organic and new revenue growth through SJV's unique suite of industry-leading solutions.
Dustin brings a diverse knowledge through his in-depth experience of the pre-employment and background screening industries. Over the past eighteen years Dustin has held positions with both HireRight and A-Check America, with a strong emphasis on vendor management, public records, international screening, and overall business management. His prior accomplishments and level of screening industry expertise will ensure a smooth and seamless transition to SJV's clients.
"Dustin possesses significant experience in addressing the needs and challenges that our clients may encounter. Having previously worked for Consumer Reporting Agencies within the screening industry, our existing and prospective customers will immediately identify with him and his approach towards helping them achieve their business goals." said Scott Vanek, Founder & President of SJV.
"I've seen SJV grow and expand its reach to customers through innovative solutions over the past ten years", said Dustin. "I am extremely excited to join the SJV Team, and for the opportunity to work with their growing customer base."
About SJV
SJV is an International Provider of high quality, in-depth, accurate, and timely public records research. Founded in 1998, SJV is an expert provider of primary source data for Conventional Court Research, Automated Court Research, International Solutions, and Medical Provider Data Solutions.
SJV is also the only firm in its direct marketplace to host an ISO 9001:2008 Certified Quality Management System, ensuring superior quality research, results, and customer service for their entire client base. For more information please call 800-203-0582, send an e-mail to Solutions@sjvassoc.com, or visit our website at http://www.sjvassoc.com.