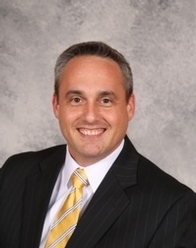 Orlando, FL (PRWEB) January 06, 2016
Morgan & Morgan has announced that three plaintiffs in the now unsealed United States v. Healogics whistleblower case filed a Second Amended Complaint* today. The new complaint dropped 500+ hospitals that were previously named and includes several new exhibits that support the allegations in the case.
The Second Amended Complaint claims that Healogics pressured their partner hospitals to terminate doctors and other employees who refused to operate the centers in the "Healogics Way" – an allegedly fraudulent set of practices that includes signing procedures as complete when they weren't conducted, and charging patients for expensive and unnecessary procedures.
One of the allegedly unnecessary treatments outlined in the complaint is HBO Therapy, which requires the patient to inhale 100% oxygen in order to shorten the healing time. The treatment, also known as HBOT, is reimbursed by Medicare at around $325 per session, with each patient needing multiple sessions.
The complaint alleges that most of the wounds treated in the wound centers were debrided and coded or billed as a surgical debridement when a less expensive type of debridement was indicated or actually provided. Healthcare providers who refused to go along with the coding directive were allegedly singled out, pressured, and ultimately forced out.
For further press inquiries, contact:
Dov Slansky
dslansky(at)forthepeople(dot)com
Find the Orlando office at:
20 N Orange Ave Suite 1600, Orlando, FL 32801
(407) 420-1414
*United States vs. Healogics. Inc., case number 6:14-cv-283 GJK, in the United States District Court, Middle District of Florida, Orlando Division