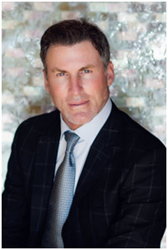 "One of the biggest trends for 2016 that will continue on from previous years is simply the growing number of procedures being performed," said Dr. Chasan
San Diego, CA (PRWEB) January 05, 2016
With the start of the new year, cosmetic plastic surgeons are anticipating which cutting-edge and tried-and-true procedures are going to be in high demand in 2016. The past year has seen a definite rise in the number of minimally invasive techniques and technologies, such as Coolsculpting, dermal fillers, or intense pulsed lasers. However, classic procedures, such as a nose job or facelift will always be at the top of the most-requested cosmetic surgeries list. Plastic surgeon Dr. Paul Chasan uses his experience and knowledge of medical trends to predict what will be the most popular plastic surgery treatments in the coming year.
"One of the biggest trends for 2016 that will continue on from previous years is simply the growing number of procedures being performed," said nationally recognized plastic surgeon Dr. Paul Chasan. "As plastic surgery becomes more socially accepted and less invasive, it's not surprising to see that more people are choosing to make cosmetic changes to their faces and bodies. At our office, we expect the following procedures to be the most requested in the New Year."
1. CoolSculpting – Using state of the art Cryolipolysis™ technology, CoolSculpting safely destroys fat cells without any need for incisions or liposuction and no downtime. The device targets fat cells and cools them down to a temperature that kills the cells and causes the body to simply absorb and eliminate them, producing a natural, slimmer appearance with procedures that take one hour per area. Dr. Chasan is the only practice in North County San Diego to offer DualSculpting, which uses two CoolSculpting devices at once.
2. Mommy Makeovers – Starting a family does not have to mean sacrificing youth and beauty. With a combination of procedures and treatments, moms can erase the signs of pregnancy, childbirth, and breastfeeding. Dr. Chasan's practice at R&C PS is the only plastic surgery practice in San Diego to have its own overnight stay for bigger cases like mommy makeovers.
3. Revisionary Breast Surgery – As surgical procedures and techniques for breast augmentation have improved over the years, many women are in need of revisionary surgery to correct the imperfections and negative outcomes of traditional procedures. Dr. Chasan is known as the revisionary breast specialist. He has authored several peer reviewed papers on this topic and is a key opinion leader for Allergan, the company that makes breast implants. Dr. Chasan regularly lectures to other plastic surgeons on this topic.
"At our office, we see a lot of women who underwent breast surgery from less experienced or qualified surgeons," said Dr. Chasan. "They come to us to correct complications or issues with their breasts that happened as a result of outdated techniques or poor execution."
4. Rhinoplasty – Also known as a nose job, simply removing a bump on the bridge of the nose, correcting poor alignment of the septum, or smoothing away a crooked appearance, rhinoplasties are always in high demand. Rhinoplasty is such an important surgery because it can bring out one's beauty and improve self-confidence more than any other operation. Dr. Chasan has performed hundreds of rhinoplasties and is also an expert at revisionary rhinoplasty. The number of procedures is only expected to increase each year.
5. Vein Removal From Hands and Hand Rejuvenation (fat Tx and IPL) – One of the biggest giveaways when it comes to age is the appearance of the hands. Loss of volume and elasticity in the delicate skin on the back of the hands can emphasize veins and make the hands look much older than they really are. Vein removal of the hands is a simple procedure that can be performed under local anesthesia with dramatic results. With the addition of fat transplants (fat Tx) and intense pulsed lasers, the appearance of the thick veins of the hands can be reduced, achieving a more youthful appearance.
6. Cheek Augmentation with Radiesse or Voluma – Loose, sagging facial skin can get new life with dermal fillers around the cheeks and improve the overall beauty of the face. Radiesse and Voluma are particularly effective at providing volume and shape with a single injection.
7. Minifacelifting – A mini facelift includes a combination of minimally invasive treatments that help restore volume and elasticity to the face, while also subtly lifting the features of the face, such as sagging skin around the jowls and neck. The majority of these patients are in their late 40's and early 50's. Dr. Chasan's petit lift dramatically improves the neck and jawline with much less down time than traditional facelifts.
8. Brazilian Butt Lifts – Buttocks augmentation has steadily been growing in demand in the past few years as fat transfer techniques have improved and more women simply want to improve the shape of their buttocks.
"We know there is going to be an ever-growing demand for plastic surgery in the coming year," said Dr. Chasan. "We look forward to delivering the most cutting-edge plastic surgery techniques and treatments for our clients."
Dr. Paul Chasan is a board-certified and nationally recognized plastic surgeon who specializes in performing the most advanced cosmetic procedures for the face, body, and breast. At Ranch and Coast Plastic Surgery in Del Mar, Dr. Chasan is renowned for his exceptional work in Rhinoplasty as well as facial rejuvenation, and breast surgery. Regarded as an expert in his field due to his extensive education and experience, Dr. Chasan has authored numerous publications and is often called upon by the media to discuss the latest techniques and trends in modern cosmetic surgery.
For more information about Dr. Chasan and his state-of-the-art plastic surgery center, visit http://www.drchasan.com.