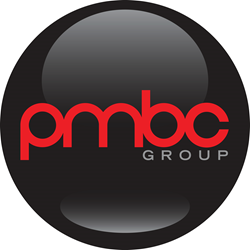 "Consumer engagement programs, up until now, have serious lag times when gaining crucial customer feedback, forcing consumers to visit a website listed on the back of a receipt hours after the point of contact," - Ola Danilina, CEO of PMBC Group
LOS ANGELES (PRWEB) January 05, 2016
SurveyMe, an international leader in real-time customer feedback and rewards solutions, has selected Los Angeles-based public relations firm PMBC Group as its public relations agency of record. PMBC Group will provide public relations services, enhancing SurveyMe's efforts to empower businesses of all sizes to put a finger on the pulse of their respective audiences and consumer bases through an easy to use free app interface.
Through a unique combination of real-time internal and external survey administration tools, data analytics and customer reward distribution and storage methods, SurveyMe has created an easily implemented solution for any business, around the world, looking to gain real insight into what they are doing well and how they can improve.
"Consumer engagement programs, up until now, have serious lag times when gaining crucial customer feedback, forcing consumers to visit a website listed on the back of a receipt hours after the point of contact," said Ola Danilina, founder and CEO of PMBC Group. "SurveyMe is revolutionizing consumer and employee engagement, allowing users to provided reviews and gain rewards instantly, as they are interacting with employees of an establishment, while at the same time providing a reliable solution for business to gain insightful feedback."
SurveyMe provides cost-effective plug-and-play solutions for single location businesses, franchises and enterprises. The most revolutionary aspect of the system however is the pay-per-response element, allowing businesses to tender as many surveys as the want, while only paying for the actual value add, the feedback.
"We are delighted with the growth of SurveyMe in a relatively short space of time and are thrilled to be working with such an experienced team at PMBC Group," said Nicola Evans, Co-Founder and COO of SurveyMe. "We have seen huge growth in both downloads and usage of SurveyMe particularly in the USA so feel now is the right time to open our first office in California. We have exiting plans in motion for 2016 which with PMBC's help will propel SurveyMe to be the number one real time mobile survey app."
Leveraging the smartphone and tablet devices consumers already have on hand at the point of sale, SurveyMe taps directly into a customer's thoughts as the engage with a product, business, or service. This critical point-of-experience data, empowers businesses to optimize every element of their consumer engagement strategy, improving sales and thus the bottom line. Results from surveys issued can be reviewed within minutes of initial response allowing management to make actionable use of the data, possibly even rectifying negative customer experience before the customer even leaves the location in question.
From its humble beginning in May of 2014 as a spare-bedroom startup, SurveyMe has since grown to incorporate businesses in more than 130 countries. SurveyMe was born out of Lee Evans, CEO and co founder's own success listening to his customers as he developed Bear Factory Ireland, later acquired by Build-a-Bear Inc., into a plush retailer with $4.5 million in sales within 18 months. Working together with his wife and co founder, Nicola Evan's, the two are revolutionizing the way brands receive feedback from their customers and apply this information to improve overall business models.
About PMBC Group
PMBC is a leading technology PR firm based in Los Angeles, servicing clients across the globe. Acting as an extension of a client's team, PMBC develops and executes results-driven campaigns designed to elevate business profiles, attract investment, establish credibility and increase brand awareness. Areas of expertise include apps, software, adtech, fintech, consumer electronics and more.
For additional information visit http://www.PMBCGroup.com and follow us on LinkedIn, Twitter, Instagram and Facebook.
About SurveyMe:
SurveyMe is a unique app-based, real-time customer experience, designed to empower small and enterprise businesses alike with the ability to better understand and thus serve their client base, providing instant consumer rewards and company feedback. Companies of all sizes can craft surveys, distribute them to customers, deliver rewards on response and view feedback and data analytics from one easy to use hub in real time. SurveyMe is the brainchild of Nicola and Lee Evans, international business and branding experts, who has provided the service to businesses in more than 130 countries globally. Learn more at http://www.Survey-Me.com or follow @SurveyMe on Twitter.