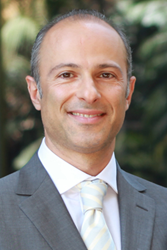 "The greatest advancements have really focused on making diagnoses more accurate and treatments as minimally invasive as possible," said Dr. Michel
Los Angeles, CA (PRWEB) January 05, 2016
The field of urology, as with many other medical specialties, is consistently growing and moving forward. Each year, technological advancements provide doctors with more accurate diagnostic and treatment techniques, as well as giving patients a better chance at overcoming even the most serious of diagnoses. In assessing many of this year's current advancements, acclaimed urologist and robotic surgeon Dr. Kia Michel projects which treatments will continue to trend among doctors and patients in 2016.
"There's no question that urology is progressing so rapidly that patients have more treatment options than ever before," said founder of Comprehensive Urology in Los Angeles, Dr. Kia Michel. "The greatest advancements have really focused on making diagnoses more accurate and treatments as minimally invasive as possible. Whether treating incontinence or kidney cancer, patients just want to know that their quality of life is protected."
The following urological treatments are expected to be the biggest trends for 2016.
High Intensity Focused Ultrasound (HIFU) – A minimally-invasive treatment for prostate cancer that uses high frequency ultrasound waves to heat and destroy cancer cells, leaving surrounding tissue unharmed.
The Urolift System – A revolutionary new, minimally invasive procedure for the treatment of BPH. It can be performed in the office in about 15-20 minutes and can help patients gain significant relief from the urinary symptoms caused by BPH without the need for long term prostate medications or surgery.
ThemiVa – A non-invasive 30-minute in-office procedure that can effectively treat women with urinary incontinence and urinary urgency. It's so effective, women can notice a difference just minutes after procedure is completed. Thermiva can also help women vaginal dryness and can help women rejuvenate their vaginal canals without using hormones. Thermiva also helps tighten vaginal canal and outer labia, creating a younger vaginal look and physiology without the need for surgery.
Robotic Prostatectomy – The robotic prostatectomy has made prostate cancer surgery easier and more precise when performed by skilled robotic surgeons. The advantages of robotic surgery include the need for smaller incisions, less blood loss, a quicker recovery and for many improved preservation of their sexual and urinary function. These same advantages can now be applied to patients with benign overgrowth of their prostatic tissue (BPH) who require surgical reduction in the size of their prostate. The robotic simple prostatectomy will be able to help many men with BPH.
Robotic Vaginal Vault Suspension – This robot-assisted procedure helps reverse the effects of vaginal vault prolapse, which can occur as a result of childbirth, strenuous activities, weight gain, or simply age.
Microscopic Assisted Varicocelectomy – Using small incisions and microscopic magnification of the operating field, surgeons perform meticulous operations on swollen varicoceles veins, leaving surrounding tissues untouched.
Percutaneous Renal Tumor Ablations – A minimally-invasive procedure in which kidney tumors can be safely targeted and destroyed with a series of needles that deliver radiofrequency waves.
Intravesical Botox Therapy – Patients suffering from overactive bladders or painful bladder syndrome can find relief with Botox injections, which relax the bladder muscles and nerves for a temporary basis, providing better bladder control and fewer events.
MRI Fusion Biopsy – Men at risk for having prostate cancer should undergo prostate cancer screening with PSA testing and digital rectal exams. Historically, men with elevated PSA levels or abnormal digital rectal exams would undergo an ultrasound guided prostate biopsy, which has shown to have some limitations with its sensitivity to detecting prostate cancers. The new MRI perfusion dynamic testing has improved cancer detection rates dramatically and when employed at the time of a prostate biopsy, can improve the accuracy of prostate biopsies significantly thereby allowing the physician to make a more correct diagnosis of the stage of the cancer and of the most optimal therapeutic options available. The MRI fusion biopsy significantly improves prostate cancer screening.
Prostate Lumpectomy – Men diagnosed with prostate cancers who pursued a treatment option such as surgery or radiation therapy traditionally have had their entire prostate gland treated. However, due to improved prostate imaging and mapping, many prostate cancers can now be detected when they are still localized to a small segment of the prostate and have not taken over the entire prostate gland. Such patients can now undergo focal therapy (also referred to a prostate lumpectomy) and have their normal prostatic tissue preserved. The benefit of focal therapy is that it can effectively treat the prostate cancer while preserving the normal prostatic tissue and in turn minimizing any sexual or urinary side effects of prostate cancer therapy.
"We expect that many of these popular treatments will become more in demand in the next year as the procedures become more well-known. Many people are reluctant to address urologic issues, but with the latest non-invasive and life-saving procedures available, we hope that those who need or want treatment will seek medical care," said Dr. Michel.
Kia Michel M.D. earned his medical degree at the University of Washington School of Medicine and completed his residency at UCLA. He has also been recognized as a National Pfizer Scholar. As one of the founding members of the reputable Comprehensive Urology Medical Group, located in the Cedars-Sinai Medical Towers in Los Angeles, California, Dr. Michel treats a host of urologic diseases. One of the few urologists who is both an acclaimed cancer and robotic surgeon, Dr. Michel is a compassionate doctor who has dedicated his career to providing state-of-the-art care for his patients with a warm, nurturing touch. In addition to Comprehensive Urology, Dr. Michel is also a founding member of the Integrated Prostate Cancer Center in Los Angeles, an advanced facility dedicated to the treatment and prevention of prostate cancer.
Comprehensive Urology is a renowned urological practice in Los Angeles that provides state of the art urological care in a personalized and compassionate environment. The physicians at Comprehensive Urology are board-certified urologists with specialty training in a number of different aspects of urology and provide tailored care for their patients with outstanding results.
Call them today at (310) 278-8330 or visit their website: http://www.comprehensive-urology.com.