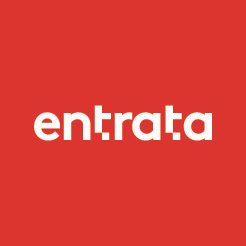 The app is the first of its kind to offer residents the ability to pay rent with a voice command and just one tap to confirm the payment.
Lehi, Utah (PRWEB) January 05, 2016
Entrata®, multifamily's fastest growing technology provider, announced today its new ResidentPortal App is now available for download in the iTunes store. The native mobile application provides a streamlined process for residents to pay rent, submit maintenance requests and communicate with their apartment community.
"We designed the app with simplicity and a streamlined user experience in mind," said Ben Zimmer, president of Entrata. "It's the first of its kind to offer residents the ability to pay rent with a voice command and just one tap to confirm the payment."
All of the features incorporated in the newest version of the application make it more convenient for residents to interact with their leasing team and pay rent online, a feature preferred by 78 percent of today's renters.* Residents can now use the app to do the following:
● Pay rent with a single tap, or by searching 'Pay My Rent' from the Spotlight Search in iOS;
● Input payment information using Optical Character Recognition, which allows residents to capture payment card information through the phone's camera, rather than typing in the information; and
● Contact their property directly from the app and submit maintenance requests with photos of the problems.
"The app is going to make it even more convenient for our residents to interact with our leasing team and pay rent," said Nicole McLemore, national special projects manager at Lincoln Property Company. "The simplistic, user-friendly design will allow residents to feel confident in using the app, eliminating a trip to the leasing office and saving time for our site team."
To date, Entrata's online payment functionality has allowed onsite teams to spend 65 percent less time processing rent and has helped increase online payment adoption by up to 99 percent.
"We've found that residents that pay online are 85 percent more likely to continue to pay their rent online," said Kate Hampton, vice president of Resident Pay at Entrata. "The app is just one more outlet for them to do so, helping management companies reduce delinquencies and save time collecting rent."
The ResidentPortal iOS App is free for residents of apartment communities using Entrata's ResidentPortal. For more information about ResidentPortal, or the new iOS app, visit https://www.entrata.com/resident-portal-app or contact an Entrata sales representative.
*2015 NMHC/Kinglsey Renter Preferences Study
About Entrata
Founded in 2003, Entrata® is the only comprehensive property management software provider with a single-login, open-access Platform as a Service (PaaS) system. Offering a wide variety of online tools including websites, mobile apps, payments, lease signing, accounting, and resident management, Entrata PaaS™ currently serves more than 20,000 apartment communities nationwide, including 34 of the NMHC Top 50 Largest Managers. Entrata's open API and superior selection of third-party integrations offer management companies the freedom to choose the technology and software that best fit their needs. For more information, go to http://www.entrata.com.