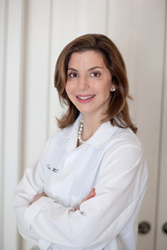 "We can offer natural, beautiful results and our clients do not have to take time off of work or avoid social engagements in order to recover," said Dr. Isaac
Washington, DC (PRWEB) January 05, 2016
According to a Healio article discussing results from American Society for Dermatologic Surgery (ASDS) surveys, statistics have shown a 53% increase in body contouring procedures from 2012 through 2015. The past 12 months have been an extraordinary year in the world of cosmetic dermatology as minimally-invasive techniques and state-of-the-art technology have transformed the way men and women beautify their appearances. With the New Year bringing advancements in dermatology and new options for those looking to improve their appearance, dermatology Dr. Melda Isaac of MI-Skin Dermatology Center discusses the biggest trends to come in 2016.
"There's been a dramatic increase in the number of cosmetic treatments we've been able to offer clients in just the past year," said Dr. Melda Isaac of acclaimed MI-Skin Dermatology Center in Washington, DC. "The technology has really advanced to the point where our clients can receive a combination of treatments in a single session and see amazing results without the downtime of traditional cosmetic procedures."
Botox and Fillers - The number one trend in cosmetic dermatology is going to continue on in popularity in the next year. Botox and dermal fillers, such as Restylane and Juvederm, help smooth and fill in wrinkles.
Skin Texturizing Treatments - Micro-needling, microdermabrasion, and chemical peels have made it even easier to erase acne scars, fine lines, and other lumps and bumps on the skin that cause uneven skin tone and texture.
IPL/Fraxel Lasers - These lasers help subtly resurface the skin and restore collagen for a more smooth and supple appearance.
Micro-Needling - Causes tiny incisions or injuries to the skin to trigger the body's collagen production to improve the skin's appearance, volume, and elasticity.
Radiofrequency Skin Tightening - Get tighter, more youthful looking skin thanks to non-surgical treatments, which trigger the body's collagen production to help tighten loose skin around the face and neck.
"Body contouring has come a long way since liposuction and other surgical procedures, thanks to CoolSculpting," added Dr. Isaac. "It's a truly non-invasive approach to erasing stubborn fat, especially under the chin, that can be notoriously hard to lose with diet and exercise."
Ulthera - Using breakthrough ultrasound technology, medical device company Ulthera has helped revolutionize non-invasive skin lifting treatments.
Body Contouring - CoolSculpting, CoolMini, and other body contouring devices can target stubborn fat around the tummy, thighs, underarms, and even under the neck.
Kybella - Offers a non-surgical method for reducing moderate to severe fat under the chin with only a series of injections. The fat cells are dissolved and absorbed by the body while surrounding tissue is left alone.
ThermiVa - Designed to tighten loose skin and muscle, ThermiVa is a breakthrough treatment option for women who suffer from sagging skin or weakened muscle around the vaginal canal and inner labia. Tightening skin and soft tissue around vaginal canal significantly improves urinary incontinence associated with laughing coughing and exercise. Many women will develop such "stress" incontinence after vaginal childbirth. ThermiVA reduces this frustrating consequence of vaginal delivery. Also women (and their partners) are pleased with the appearance and rejuvenation of the external labia.
Non-Facial Rejuvenation - Today's advancements reach far beyond the face, and as rejuvenation becomes more and more common, more people will be comfortable with rejuvenation for all aspects of the body.
"Cosmetic dermatologic treatments have advanced significantly in the past year alone, becoming less invasive and more effective, so it is no surprise that more people are open to the idea of undergoing a cosmetic procedure," said Dr. Isaac. "We can offer natural, beautiful results and our clients do not have to take time off of work or avoid social engagements in order to recover. We expect cosmetic procedures are only going to become more popular in the next year!"
Dr. Melda Isaac is a board-certified dermatologist located in Washington, DC. Her practice, MI-Skin Dermatology Center, is a comprehensive skin care practice, which offers the latest and most advanced state-of-the-art technology to improve the skin's appearance. Dr. Isaac obtained her medical degree from Penn State University, and completed her dermatology residency at George Washington University. She is an active member of the American Academy of Dermatology, the American Society for Dermatologic Surgery, the Women's Dermatologic Society, the American Society for Laser Medicine and Surgery, and the Washington, DC Dermatologic Society.
You can find out more about Dr. Isaac and MI-Skin Dermatology Center at http://www.mi-skin.com.