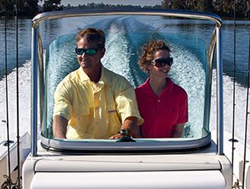 St. Joseph, MI (PRWEB) January 04, 2016
Pier 33 Marina of St. Joseph, Michigan is preparing for another return to Chicago's premier boating event, the upcoming 2016 Progressive Insurance Chicago Boat, RV & Strictly Sail Show, where Pier 33 will present an eye-catching display of new boats from Robalo.
The boat show will be held at McCormick Place in Chicago, January 14 thru 18. This year's show will run Thursday thru Monday, including the Monday Martin Luther King Jr. Holiday, providing boaters and families an extra opportunity to attend the show during the long weekend.
Pier 33's display will feature three models to be shown in Chicago for the very first time. These include Robalo's ultra-affordable R 160 Center Console, the family-friendly R 227 Dual Console and the largest center console in Robalo's fleet, the R 300, powered by a pair of 300 horsepower Yamaha outboards.
More information about the boat show, Robalo Boats and Pier 33 is available on-line at http://www.pier33.com.
Pier 33 is a dealer for new boats from Robalo and Chaparral. Pier 33 is a full-service marina, with used boat sales, yacht brokerage, 220 docks, complete boat storage and boat repair services and boater conveniences such as Launch on Command and Hook 'n Go options available in-season. Pier 33 serves boaters from a wide region, with boating clients based in Michigan, Indiana, Illinois, Ohio and Wisconsin.
The 2016 Progressive Insurance Chicago Boat, RV & Strictly Sail Show opens Thursday January 14 and concludes Monday January 18. The venue again reunites power and sailboats and will also feature an expanded array of accessories, activities and vendors.