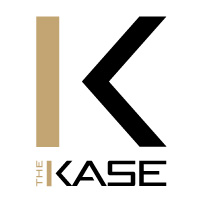 "In just a few short years, The KASE has become a global smartphone and tablet accessory phenomenon, allowing customers worldwide to create customized tech accessories that personalize the devices they hold so dear."
Toronto, Canada (PRWEB) January 05, 2016
The KASE, a specialist in customizable, fashion-forward items for smartphones and tablets, announces plans to continue franchise expansion into Canada in 2016. This comes on the heels of a recent announcement that the company is also building its brand in the United States through targeted franchise growth.
"We're excited to continue penetrating the North American market with a concept that has truly taken the International market by storm," said Richard Basch, Senior Vice President of franchising for The KASE US and a franchise industry development veteran. "In just a few short years, The KASE has become a global smartphone and tablet accessory phenomenon, allowing customers worldwide to create customized tech accessories that personalize the devices they hold so dear."
Basch and The KASE is looking for experienced professionals in Canada who are looking to grow a retail concept that has a tremendous upside. The franchise is awarding locations to both single and multi-unit franchise owner-operators and investors to build the franchise in Canada and across North America. It is both an opportunity to tap into the ever-growing smartphone and tablet market and build a business with aggressive expansion opportunities.
Founded in 2012, The KASE offers a unique retail opportunity available in a variety of freestanding boutique models (pop-up stores) ranging from 150-250 square feet or larger in-line stores. Part of the appeal of The KASE is its ability to offer the 'UNIK' line that allows customers to choose from over 100,000 plus designs that are regularly updated by 5,000 designers across 80 countries. Customers are able to receive their customized phone or tablet accessories on the spot, typically within 15 minutes.
Rapidly expanding worldwide, The KASE has nearly 150 premium locations in key markets including France, Germany, Singapore, Hong Kong and India. The KASE has an aggressive franchise expansion program with the goal of capitalizing on the $50 billion dollar mobile accessory market. Continually adding to its franchise network, The KASE can also work directly with airports and retail groups. From site selection to store opening and marketing, The KASE's franchise model provides support to franchisees every step of the way.
To inquire about franchise availability in Canada, visit the website at http://www.thekase.com or contact Richard Basch at 1-800-872-9670 or usa(dot)franchise(at)thekase(dot)com.
About THE KASE
The KASE is an international multi-channel retail concept specializing in fashionable and customized mobile phone and tablet accessories. With nearly 150 locations in more than two dozen countries worldwide, including four corporate-owned units on the East Coast, the brand is announcing an aggressive franchise expansion program blanketing the U.S. and Canadian markets. The KASE offers the 'UNIK' line that allows customers to choose from over 100,000 designs that are regularly updated by 5,000 designers across 80 countries and also offers a selection of designer brand items including Swarovski, Karl Lagerfeld, Ferrari, Guess and Paul & Joe.
Learn more about the brand at thekase.com.