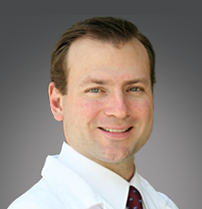 "As one of the deadliest forms of cancer, melanoma accounts for about one cancer death every hour, and for about 75% of overall cancer diagnoses," said Dr. Allison
Los Angeles, CA (PRWEB) January 08, 2016
Dr. Daniel C. Allison, MD, FACS, Los Angeles orthopedic oncologist, has years of experience in the field of cancer care. In partnership with the SU2C (Stand Up to Cancer) initiative, Patricia M. LoRusso, D.O., Professor of Medicine and Associate Director of Innovative Medicine, Yale Cancer Center, and Jeffrey M. Trent, Ph.D., F.A.C.M.G. President and Research Director, Translational Genomics Research Institute (TGen), have formed a "dream team" to help explore new treatment options for malignant melanoma patients for whom current medications and drug therapies are limited. Dr. Allison provides insight into what these potential developments could do for cancer patients.
Currently, roughly half of patients diagnosed with malignant melanoma (skin cancer) test positive for a mutation to the BRAF gene. Due to genetic and molecular research initiatives, immunotherapy drugs have been developed to treat patients with the BRAF mutation, which prove ineffective for the other half of patients who do not have the genetic mutation.
"As one of the deadliest forms of cancer, melanoma accounts for about one cancer death every hour, and for about 75% of overall cancer diagnoses" said Dr. Daniel C. Allison, a Los Angeles based orthopedic oncologist. "Finding new and effective treatment options is always a priority."
The Yale and TGen team, which has also been sponsored by the Melanoma Research Alliance, will aim to further study the genetic composition of melanoma tumors, in order to find alternatives to the BRAF mutation, with the hope of finding new genetic markers that can be targeted for treatment with drugs that may already be on the market for other illnesses.
"For the patients that do not have the BRAF mutation, the medication currently available offers little hope. A well funded research initiative into more treatment options for patients with advanced skin cancer is a very promising development," added Dr. Allison.
Daniel C. Allison, MD, FACS, MBA is board certified in orthopedic surgery with expertise in musculoskeletal oncology, joint reconstruction, and hip replacement. Dr. Allison is one of the few surgeons to perform the direct anterior approach to hip replacement and the designer of a proprietary hip retractor system. He is Assistant Director of Orthopedic Oncology, Cedars-Sinai Sam Oschin Cancer Center. Previously, Dr. Allison was Assistant Director of the USC Center for Orthopaedic Oncology at the USC Norris Cancer Hospital, which was preceded by his position as Assistant Director of the Southern California Permanente Medical Group's Division of Orthopaedic Oncology.
To learn more about Dr. Daniel Allison, please call 310.600.7176 or visit http://www.drallison.org.