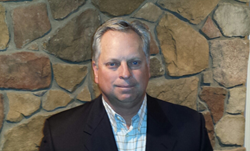 "We are pleased to welcome Pat as a member of our sales leadership team. He is a great resource for sales strategy, installation and technical questions..." ~ Nick Page, Qualite President
Hillsdale, MI (PRWEB) January 05, 2016
With over 25 years experience in the sports lighting industry, Qualite is pleased to welcome Patrick Kinney as an additional Sales Manager in the Southeast Region of the US.
Formerly the Sales Manager with a Qualite Sports Lighting indirect sales organization from the mid 1980's to 2013, Pat proved to be a valuable resource for end users and specifiers seeking sports lighting solutions in the Southeast. Throughout his 25+ years in the industry, he led several successful projects with Qualite Sports Lighting including; Kennesaw State, Florida Atlantic Stadium, Moroso Speedway, Wellington Equestrian Center, Mercer College, Georgia Southern University and Extreme Skate Park, Louisville, KY.
Pat originally developed industry relationships as a sales representative in Florida prior to moving to Kentucky and managing sales for the Southeast. Nick Page, Qualite President states, "We are pleased to welcome Pat as a member of our sales leadership team. He is a great resource for sales strategy, installation and technical questions as we expand our product options to include both Metal Halide and the new Q-LED technology. In addition, his drive to ensure customers receive the best solution to meet their sports lighting needs is consistent with Qualite company values."
Pat is a graduate of University of Kentucky, BA Finance, and resides in Louisville, KY.
About Qualite Sports Lighting
Qualite has been the Sports Lighting Partner for High Schools, Colleges, Parks and Recreation Departments, and Minor and Major League Professional Sports Franchises for 30 years. In addition, Qualite has partnered with an LED Manufacturer to provide the highest quality LED technology systems for sports facilities, including the host stadium to the 2015 Super Bowl, as well as High School, College and Park & Rec Fields across the US. Qualite's Q-LED System is the most Energy-Efficient, Highest Lumen Output LED Lighting Solution in the Sports Lighting Industry.